If you are looking for top blogs about WordPress, or Blogging, or Traffic, or even Digital Marketing and SEO (Search Engine Optimisation). Here we've the most recommended resources on the web to learn how to supercharge your sites, blogs & businesses.
Find these top curated resources to learn everything you need to understand about WordPress, Blogging and Traffic Growth, Cyber-Security, Digital Marketing and SEO. With techniques and secrets shared by the world's top professional bloggers.
Top Blogs on WordPress, Traffic, Digital Marketing, SEO
Explore these professional bloggers' blog to learn all thing about WordPress, Blogging and Traffic Growth, Cyber-security, Digital Marketing and SEO, and much more!
# All About WordPress
---
If you really need to start your own WordPress Blog, but it seems too complicated to begin! Than WPBlog has got answers to all your questions about WordPress and Blogging. Get latest news on WordPress, with tips about blogging like a pro.
---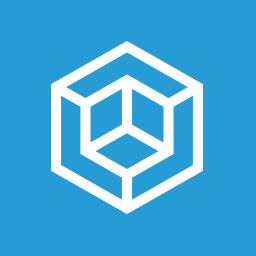 Ariel Rule and Brenda Barron, WordPress enthusiasts and professional web developers, researchers and programmers started WPKube. This Blog provides with the most relevant and important information related to WordPress and Blogging.
---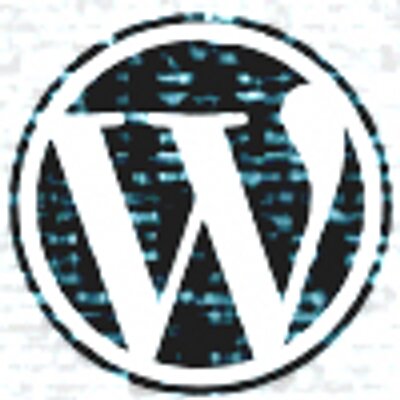 WordPress.tv brings the best videos to get all your WordPress queries answered, supported by the top Industry experts. It keeps you up to date with the latest, and occasional events, tips and reviews to understand the application.
---
WPBeginner is founded by a professional blogger – Syed Balkhi, with a vision to make WordPress easier for the people in common. He provides free WordPress tutorials and how-to guidelines with step-by-step instructions.
---
WPMU DEV Blog would be definitely your WordPress Toolkit, that covers a wide range of topics to discusses tricks and tips and make it big through WordPress. It also brings up everything you'll ever need for WordPress, Multisite, BuddyPress, Plugins, and Themes.
---
Kinsta is another blog that makes a lot of blog posts with in-depth articles about WordPress, offers free tips, tutorials, and reviews. It also conducts a regular interview with the most successful online small-business-owner and entrepreneur from the world.
---
WordPress Tavern is another blog for everything you need to know about WordPress. Learn all about changes happening in each WordPress release, future plan and much more. Get updated with quality posts discussing plugins, themes, coding, and performance.
---
# Blogging And Traffic Growth
---
HubSpot is founded by Brian Hallman and Dharmesh Shah, the blog covers various topics including business growth, digital marketing, sales leads, and customers' engagements etc. Learn why they firmly believe that no trend can keep on engaging audience forever.
---
# Neil Patel Blog
Neil Patel, is one of the top digital marketing guy and influencer. He has been helping thousands of organization to grow their website traffic and revenue. He always writes in-depth articles about getting more traffic, social follower, increases users reach, sales and revenue.
---
SmartPassiveIncome (or SPI) was founded by Pat Flynn, that aids you with tools, tutorials and tips on how to monetize your blog and market yourself as a brand. His blog also features various podcasts and courses, that guides to help you make your way in the digital world.
---
Matthew Woodward is another award-winning, professional blogger. He teaches the readers to expert the digital marketing techniques. He covers various aspects like website traffic generation, link building, social media optimization, conversion rate optimization, and more.
---
BloggingWizard was founded by Adam Connell, his blog could be you definitive source to learn about increasing your revenue, readers, and resources. With detailed articles, how-to guides on everything and anything that involves increasing traffic. Real-world strategies to grow.
---
ProBlogger' Blog was founded by Darren Rowse, the ProBlogger is extensive website for proven tips, in-depth tutorials, advice, and analysis of all things blogging. Leran about starting a productive blog, to getting content, finding readers and building a community.
---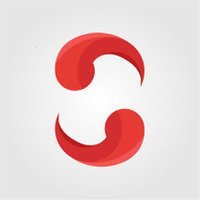 ShoutMeLoud was founded by Harsh Agarwal, an Indian blogger promoting the new culture of blogging, by offering a lot of practical tips on how to make your own blog and gives interesting insights on WordPress blogs, SEO techniques, and Social Media marketing tips.
---
# Digital Marketing And SEO
---
Gary Vaynerchuk's Digital Marketing and SEO blog, help you learn how to build a profitable business. Read his blog post, listen to his podcasts or watch his videos on YouTube. He regularly speak at the event worldwide, so don't miss out his next speech in your own town.
---
Sujan Patel, helps to grow companies and increase the revenue. He frequently blogs about Digital Marketing, Content Marketing, SEO, SaaS and variety of the other business topics. You should follow his blog, if you're looking to learn about growth and content marketing.
---
Mark W. Schaefer, a keynote speaker, executive branding coach, marketing strategist. His blog focus on marketing and strategy. Whether, its social media, content strategy, influence marketing, or presentation ideas – you learn everything to succeed as a marketer.
---
Search Engine Watch is a news and tutorial site, providing all the information you need to learn SEO in-depth. It helps you understand multiple online concepts of Local & International SEO, Analytics, Image & Video SEO as well as Web & Mobile SEO, and PPC, etc.
---
Search Engine Land is an all-in-one stop for learning the concepts of SEO as well as digital marketing. It provides a high-quality tutorial to help a beginner understand the facts and concepts of SEO, the importance of Google Penalty, Algorithms, and Online advertising.
---
Search Engine Roundtable features a news section, tutorial section as well as a forum section. Along with a detailed tutorial on search engine's algorithms and crawlers. It also provides constant updates released by every popular search engine like Google, Yahoo & Bing.
---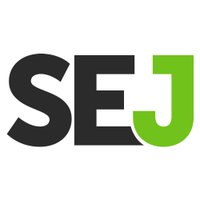 Search Engine Journal, provides you with the latest updates in the digital marketing and SEO, plus online advertisement industry. The site was launched in 2003 and has constantly publishing SEO Tutorials, Podcasts on SEO, PPC, Link Building, and Social Media, etc.
---
Moz Blog is honestly dedicated to the world of SEO and Inbound Marketing. It provides updates and techniques to help the agencies and freelancers in making their business better and gaining results. A learning center to assist you in improving the skills.
---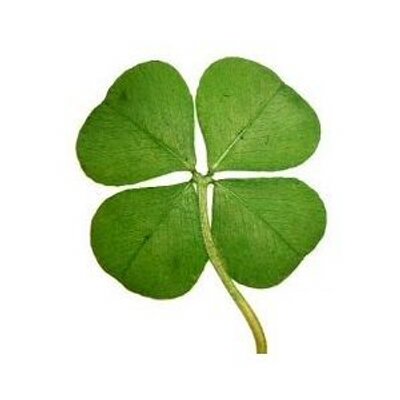 Quick Sprout Blog is authored by the professional blogger and SEO expert – Neil Patel. His 'Quick Sprout Blog' has an extensive list of articles with topics covered on the SEO, Digital Marketing, Link Building, Growth Hacking, and Conversion optimization, etc.
---
Backlinko was founded by Brian Dean, an expert in the Link Building field. He specializes in the skill of Link building for increasing the authority of website faster. Mostly recommended by the best in the industry which includes Niel Patel, John Jantsch, and others.
---
# Cyber Security
---
Google is the biggest name in the world of Internet, Google Security Blog brings the latest updates and inside stories upon anything and everything happening in the cyberspace worldwide. The most reliable and authentic source to keep yourself updated with the Security.
---
Help Net Security provides an insight into the cyber world, including crisis management and security challenges that are ever-increasing and evolving today. Explore various aspects of it and discusses the managerial issues, challenges, and concerns related to the same.
---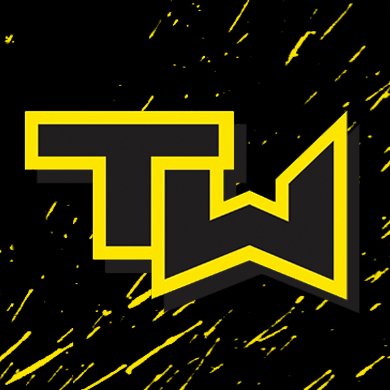 Trip Wire is an award-winning blog, that believes – information must not only be read but felt. They bring all the latest updates from the cyber world for quick access via articles, slide-shows, videos, news features and podcasts on security trends, issues and threats, etc.
---
Alien Vault provides well-researched, in-depth articles on data security and topics around Internet of things. From reviewing third-party thread detection, reviews to proven malware prevention techniques, to survey reports, it provides security solutions at your fingertips.
---
Elie' blog is founded by Elie Burszstein, the leader of the anti-abuse research team under Google. He has been dealing with all the happenings, concerning artificial intelligence, machine learning, augmented reality and IoT becoming an integral part of our lives.
---
Krebs on Security is a security blog by Brian Krebs, which brings to you an all-around information to acknowledge your demand for security-based data. He regularly writes informative blog posts that informs you everything about the recent security concerns as an expert.
---
Sucuri is a well-established security service provider. On their blog they continuously write about vulnerability finding, and tutorial on how to secure WordPress, Drupal, Joomla, Magento, and Online stores, etc. Stay updated with security bugs or dangerous malware.
---
Troy Hunt provides opinions on various latest subjects, speaks on major events throughout the globe and also conducts workshops to impart his Microsoft-recognized knowledge to one and all. His content is simple and aids in understanding the complex concepts of security.
---
Dark Reading was founded by David Amsler, he comprises of a huge team of experts, who work together to bring you the latest updates on the recent happenings in the cyber security world. Get updates on risk, operations, analytics, viral threat and a lot more for security.
---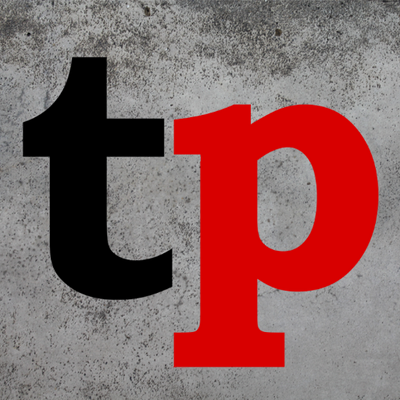 ThreatPost, is an authoritative blog for all-things on security and technology. Brings out news stories with diverse angles through their unique approach. They provide news pieces, articles, videos, feature reports, analysis, and commentaries to get you understand the same.
---
Security Week is one of the best sites with complete information, detailed insights, and analysis on the recent happenings in the world of cyber security. Through multiple news stories and updates at one go! Take part in global conferences, workshops and seminars, etc.
---
Final Thought!
You must follow these industry experts' blogs to know whats going on with WordPress, about blogging and traffic growth, including internet marketing and SEO concepts.
Find what is happening in the Cyber Security world. Learn about the latest hack, data breaches, security tips, tools and tutorials to keep yourself safe and updated.
What do you think about those blogs on WordPress, Blogging, Traffic Growth, Digital Marketing, SEO, and Cybersecurity? Let us know via comments!