Web browsers software are basically program developed to let us browse the world wide web (Internet), on our computer, laptop, tablet or smart devices. The oldest internet browser was developed by Tim Berners-Lee in 1990, and introduced at CERN in March 1991.
At the beginning there were only four leading web browsers − Internet Explorer, Mozilla Firefox, Netscape Navigator, and Mac Safari, but today in 2021 there are many others browsers available for us to use.
And, if you searching for the fastest and free browser software for Windows PC and Mac computers, then here we have listed some of the best web browsers for you to use on your Windows and Mac devices.
The Fastest Web Browser Software for Windows, and Mac
Below are the top Browsers for Windows such as – Google Chrome, Mozilla Firefox, Safari for Windows, and Microsoft Edge are the leading internet browsers we have today besides many newcomers.
The Google Chrome is one of the world's most popular web browsers that comes with a minimal design with sophisticated technology to make your internet browsing experience faster, safer, and easier! It comes with one box that lets you type and search for anything using the address bar and get suggestions from the Internet.
The Mozilla Firefox is another leading alternative browser other than Google Chrome for your fast, full-featured internet browsing journey. Firefox includes tons of in-built features such as pop-up blocker, tab-browser, and integrated Google Search etc. It simplifies privacy controls with a streamlined browser for your security concerns.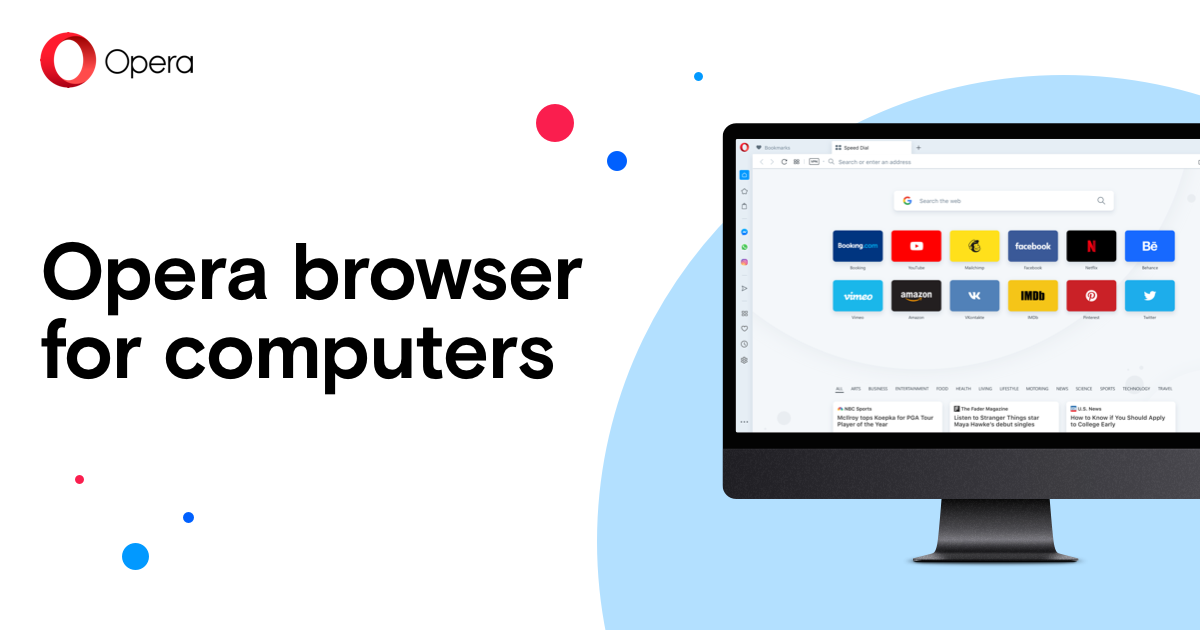 The Opera Browser for Windows is another leading player in the market that is well-known for its fast and secure browser interface trusted by millions of internet users globally. Opera browser offers an intuitive user interface, along with speed-dial and visual bookmark utility for organising your favourite sites with fresh, relevant style.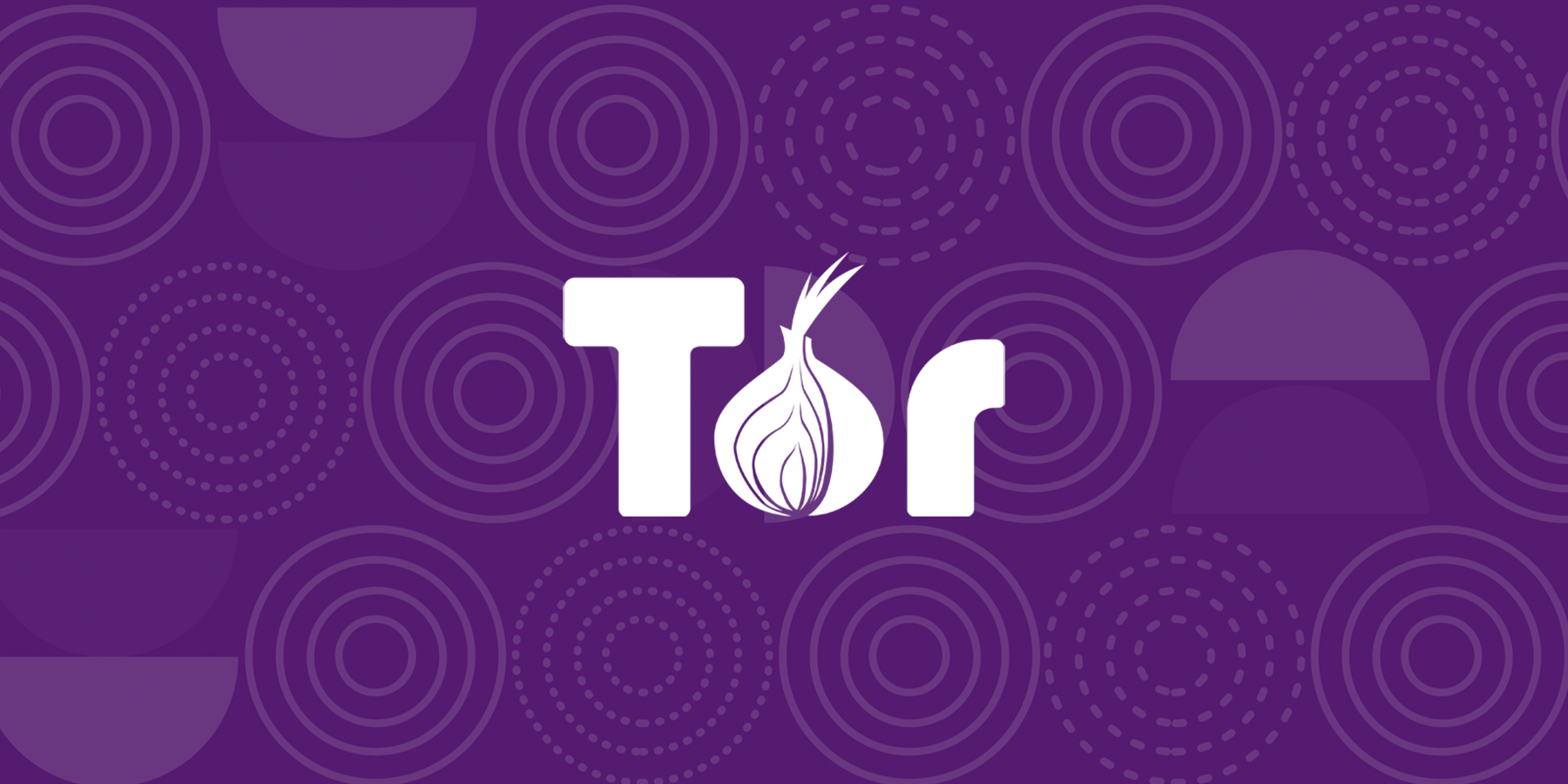 The Tor is basically free and open-source software for anonymous web browsing that enables you to prevent someone watching your internet connection from knowing what websites you browse. Tor browser is currently supported by the Tor Project, who are developers of the world's strongest tool for privacy and freedom online.
Microsoft Edge is another popular cross-platform web browser available for Windows, iOS, macOS, and Linux operating systems. Microsoft Edge is basically a browser for shopping, with built-in tools to help browsers save time and money when shopping online and comes for more privacy, control, and productivity tools.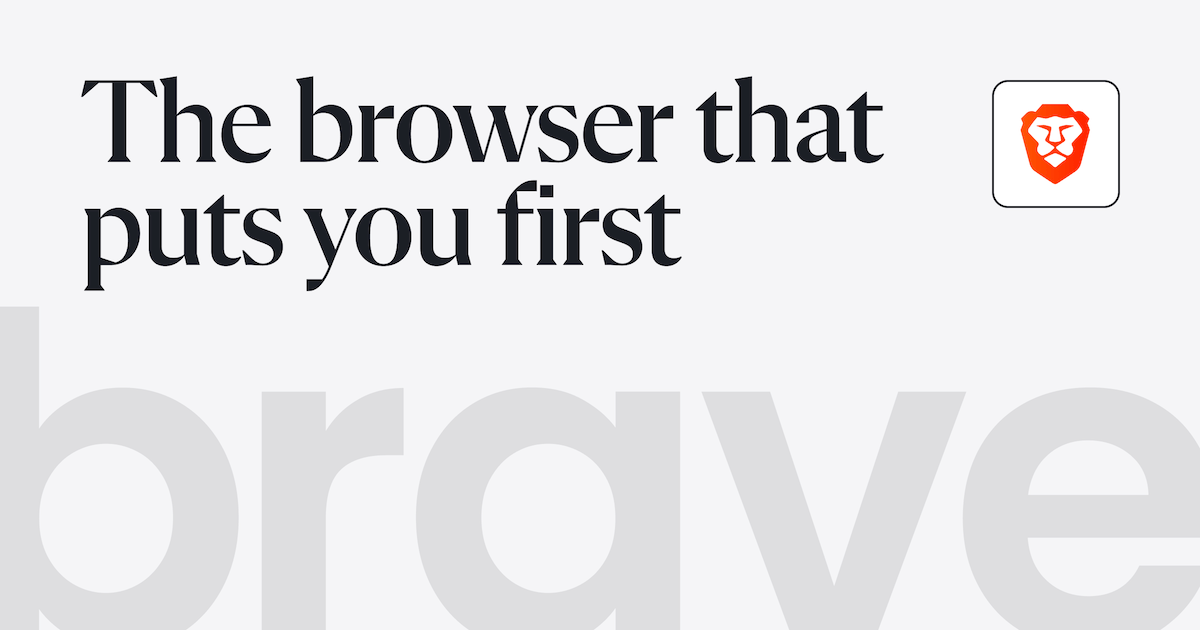 The Brave is just another free and open-source web browser based on the Chromium web browser and developed by Brave Software. It is is a fast, private and secure internet browser available for Windows PC, Mac and mobile devices based on Android and iOS for a faster pop-up free browsing experience to save data.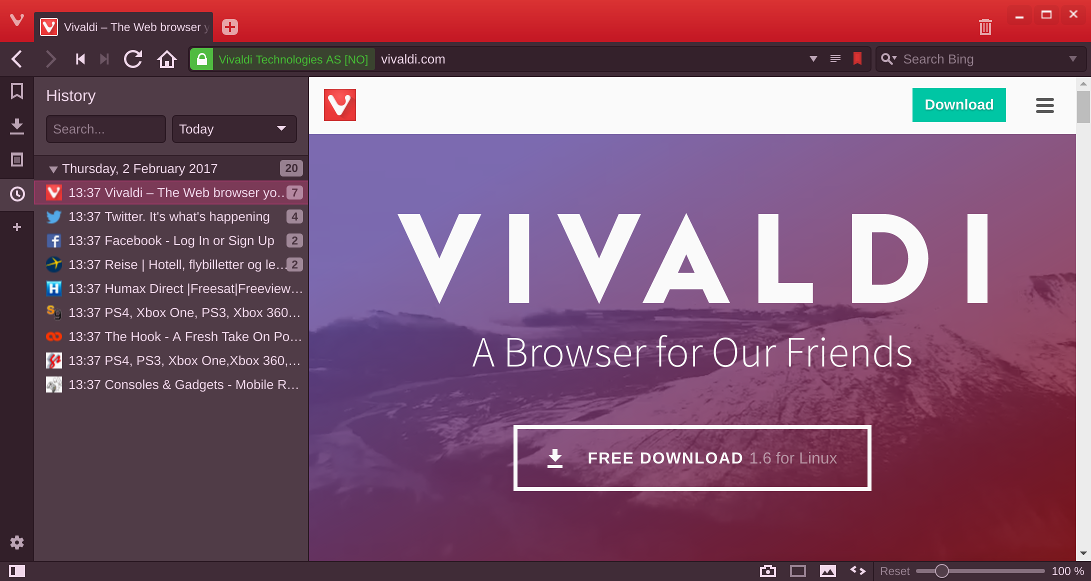 Vivaldi is another free and cross-platform web browser that is designed to be is a fast, private and secure browser that blocks pop-ups and tracker scripts. Vivaldi browser puts you in control with some of the unique features and can be freely downloaded for Windows, macOS, Android, and Linux operating systems with unique utility tools.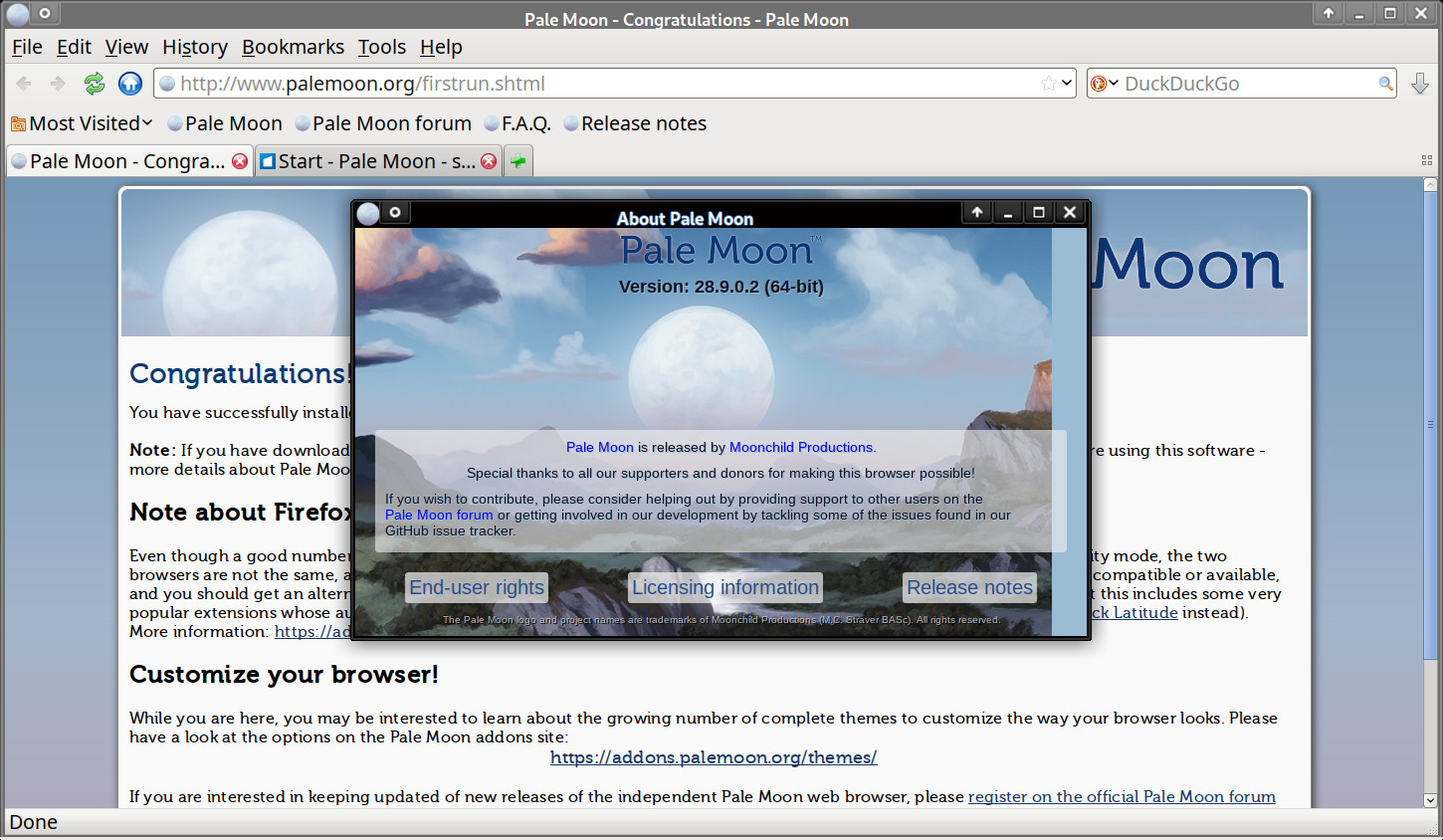 Pale Moon is another open source software based on Mozilla-derived web browser that is available for Microsoft Windows and Linux operating systems, focusing on efficiency and ease of use interface. This is basically a complete customised version of Mozilla's Firefox that's tailored to make the most of Windows system.
UC Browser is one of the most popular web browser in China and Indonesia that is developed by a subsidiary company of the Alibaba Group. UC Browser is banned in many countries but it is designed for an easy and excellent browsing experience with its unique self-developed search engine to find things on the Internet.
The Safari, is a simple and elegant web browser designed and developed by Apple for computers running MacOS but it can also be downloaded for Windows and installed on Windows powered devices with an ease. However, the Apple is no longer developing and providing any support on Safari for the Windows operating system.
The Torch is another Chromium-based web browser and Internet suite developed by Torch Media, that combines the awesomeness of powerful browsing with media downloading and sharing. It offers built-in torrent for easy downloading and also comes 'bundled' with a lot of other questionable toolbars and programs.
Comodo Dragon is a free, feature-rich, secure, Chromium-based web browser from Comodo Companies that encompasses all of the best features of Chrome browser and includes Chromium technology engineered to offer Internet users an web browser with full of features and several security tools to protect from the Internet threats.
Web Freer, is basically a proxy browser, that creates a secure proxy, VPN Proxy Browser, a fast HTTPS browser that encrypt browsing sessions, opens blocked sites, and protect user's privacy. The HTTPS is auto on when launching the browser, no manual setup is needed when you start to browse the internet to find content online.
The Chromium is one of the main open-source code-base for a web browser, maintained by Google to use the code to make its Chrome browser for developing additional features. The Chromium code-base is widely used by other web browsers such as Microsoft Edge, Opera, and many other browsers are based on the Chromium codes.
Epic Privacy Browser, is another  chromium-based secure web browser that is said to be a private web browser that blocks pop-ups, tracker scripts, fingerprinting, crypto-mining, ultrasound signalling and more. It is an always "private browsing mode" browser that deletes all browser data after exiting this browser to protect your privacy.
The Coowon browser, is another Google Chrome based web browser in the market if you need to try because It supports some of the most popular browser features such as mouse gesture, drag-to-go, double-click to close tab, restore closed sessions, and many other Chrome based features in its own flavour.
The Chedot browser is also based on Chromium code-base, that is little different from Google Chrome, because it is a uniquely designed web browser for better downloading from torrent and video streaming websites. It is designed to let you find and download anything and everything you need for free, fast, and safely.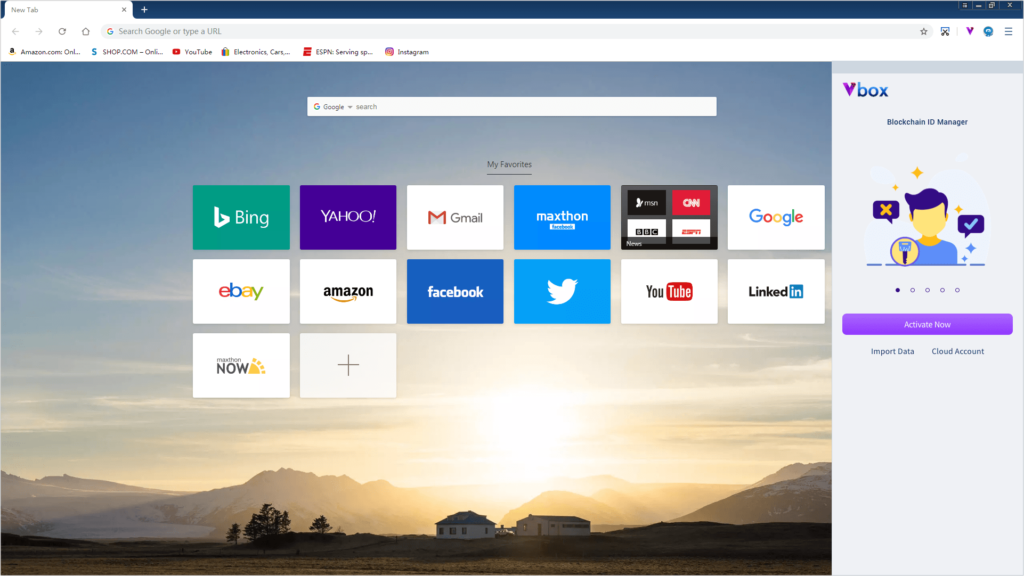 Maxthon Browser is a freeware browsing software developed by a Chinese company, that is available not only for for Windows, but also for Mac OS, Linux, as-well-as for Mobile OS like Android, iOS, and Windows Phone. Maxthon Browser is also based on Chromium browser platform with a  highly customizable cloud interface.
Yandex Browser is another Chromium open source project based freeware web browser developed web search engine Yandex, based in Russia. It uses technology provided by Kaspersky anti-virus to check web-page security downloaded files and built-with stylish and secure features such as voice search and data compression.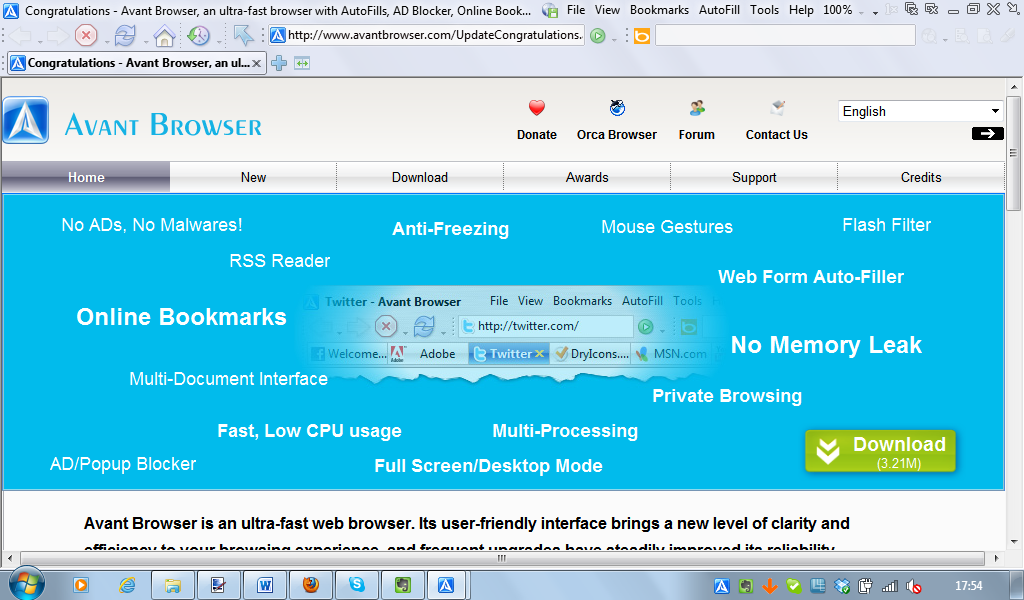 Avant Browser is another freeware web browser developed in China with feature-rich, flexible and ergonomic Internet Explorer. It is said to be an ultra-fast internet browser that gives user-friendly interface and brings a new level of clarity and browsing efficiency, and frequent upgrades to have steadily improved features and reliability.
The Slim Browser is just another in this list of the fast and secure web browser for Windows fully loaded with many features. It starts up quickly and opens web pages right in front of you with minimum delay. It is a fast, smooth internet browser that is light weight, bright and fully customizable to user's own needs.
Avast Secure Browser is another Chromium based web browser developed by Avast Antivirus company that basically focuses on Internet security and user's privacy. It is available to download for Microsoft Windows, Mac, Android, iPhone, and iPad devices with better integrated security, and privacy management console.
Lunascape is a web browser developed in Japan, that is one of the world's second triple engine and triple add-on web browsers similar to Avant privacy browser. It combines the best features of Firefox, Chrome, and Internet Explorer into a single internet browser and enables user to switch between layout engines seamlessly.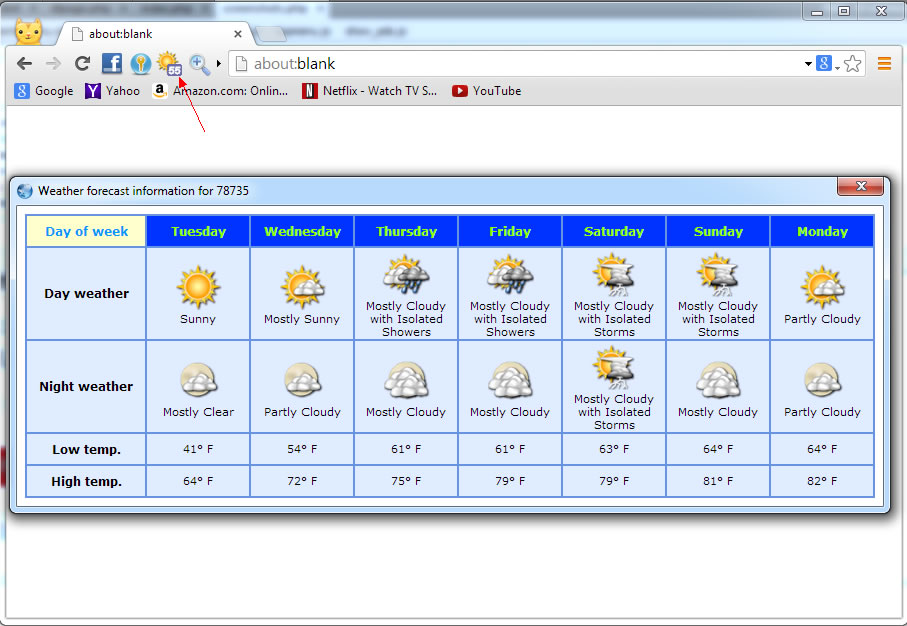 The Slimjet said to be one of the fastest web browsers that blocks all pop-ups and protects user's privacy. Slimjet Browser is also a Chromium code-base fork but it's said to be better than Chrome that makes it more flexible, more customizable and more user friendly by offering a tabbed multiple-site internet browsing experience.
# CometBird
The CometBird Web browser has security, speed and new features that will change the way you use the Web. Bookmarks Auto-synchronizer makes it truth for you to use a same bookmarks collection anytime and anywhere.
The Cent Browser is another most feature rich and enhanced web browser based on Chromium platform with many convenient features. It offers super drag, mouse gesture, scroll-able tabbed bar, advanced​ search and other handy features, to make web surfing more comfortable. And continuously adding new features to Cent browser.
# Acoo Browser
Acoo Browser is a multi-tabbed Internet browser based on the Internet Explorer engine. It provides a user-friendly GUI interface, including tabbed document windows, dock able panel groups and more.
The Popular Web Browser Software for Mac Users
Safari is no-doubt, one of the brazing fast and secure browsers for Mac users, as Safari is the built-in browser provided by Apple for macOS for decades now. It's faster and more energy efficient than other web browsers, for more responsive, and more battery efficient.
Although, there're other web browsers on the market. And, if you need to try some other browser on your Mac and thinking about what's the best web browser for Mac? Then, Chrome, Opera, Vivaldi, and Firefox browser are also there popular among Mac users.
However, below we have got some of the other leading web browser software for macOS besides Apple's default web browser – Safari, just explore them below:
SeaMonkey is another popular free  and open-source Internet suite for macOS based on same source code of the former Mozilla Application Suite. SeaMonkey is grown out of Netscape and basically formed the base of Netscape Navigator with an included web feed reader, HTML editor, IRC chat & messenger, and web development tools
# OmniWeb Browser
OmniWeb browser is a discontinued internet browsing software that was developed exclusively for Apple's macOS using Apple's Cocoa frameworks. At present, though no longer maintained, but it is still available as a free download for your browsing experience.
# RockMelt Browser
RockMelt is another discontinued social media web browser based on the Chromium project, incorporating social media features such as Facebook, Messenger, Twitter and other social sharing sites such as YouTube.
The Puffin Browser is a web browser that uses encrypted cloud servers for content processing to make it wicked fast. Puffin Browser is available not only for MacOS, and Windows, but also for Android and iPhone users too. It guarantees complete security, privacy, and anonymity online, without slowing down internet browsing speed.
# Sunrise
Sunrise is basically a web browser for web developers that is developed using Cocoa/Objective-C frameworks and uses the same KHTML rendering engine as Safari to give light, space-saving and functions to web developers.
# Roccat Browser
The Roccat Browser is an amazingly fast web browser, which has some great features to give a preview of the website in the tab. Navigate Launchers- assign letters or words to navigate while internet browsing.
# PolyBrowser
PolyBrowser is another fast web browser available on MacUpdate that lets you access the Internet like never before, as you'll find it simply the best browser for searching and multi-tasking while internet browsing.
# SplitBrowser
SplitBrowser is a web-Kit-based browser available on MacUpdate to allow you to display multiple web pages on single window. And, enables you to customize the size of each frame and display window into full screen mode.
# Lynxlet Browser
The Lynxlet is another standard web browser application, that can be installed and launched in the same ways as other browsers such as Safari, Firefox, and Chrome, etc. In addition to being a web browser, it supports browsing for many other network protocols such as FTP, Gopher, and Finger, etc. and also allows local directory browsing.
# iCab Browser
The iCab web browser for Mac OS is derived from Crystal Atari Browser for Atari compatible computers. It is another alternative web browser for the Apple Mac besides Safari with numerous useful features not found in other browsers such as Google Chrome, Mozilla Firefox, Microsoft Internet Explorer, or Opera browsers.
# Cruz Browser
This is a new social web browser for Mac OS that allows you to browse multiple pages simultaneously in split views. Cruz has an open plug-in api for extending browser functionality.
# Arora Browser
Arora is a lightweight cross-platform web browser. It's free and runs on Linux, embedded Linux, FreeBSD, Mac OS X, Windows and many other platforms.
# OnTour Browser
OnTour is a browser, which provides a site-specific menu, which contains links relative to the currently visited site. The site-specific menu gets filled by links provided by users.
# VMware Browser
VMware Browser provides a secure alternative to Safari web browser. The administrator can customize and configure it to meet your unique end-user needs.
# Lightning Web Browser
The Lightning is a minimalist web browser designed with one thing in mind – speed of search. It loads in less than a second and is ready to use straight away.
# Air Browser
With Air Browser, all your favorite websites are pre-loaded in the background, easily accessible from menu-bar. It lets you take charge of websites the way they load.
# Sleipnir Browser
The Sleipnir is a popular tabbed web browser that comes with main features of customization and tab functions. It supports HTML5 and various other layout engines to make use of both their Windows / Mac computers.
# Camino Browser
The Camino browser is another discontinued free and open source, GUI-based Web browser based on Mozilla's Gecko layout engine and specifically designed for the Mac operating system and uses native Cocoa APIs.
Those are some of the top most popular web browsers for Windows and Mac designed to let you browse the Internet on your Windows PC, Laptop, Tablets, Phones, and Mac powered devices.
If you are looking for the fastest web browser then Google Chrome is one of the fastest browsers, and other leadings are – Firefox, Safari, Edge, and Brave browser for secure browsing experience.