Video Downloader Apps are great ways to download videos to enjoy them watching offline from anywhere, on any device. Recently we published a post about the best free video downloader for windows and mac to help you find out the ways to download not only videos, but also audio from 1000+ sites on your PC and laptop.
In this post we would be covering some of the most popular free video downloader apps for Android and iOS devices that will enable you to download your favourite videos from popular sites like YouTube, Facebook, Instagram, Twitter, and more in ultra HD resolution to enjoy on your iPhone, iPad, or Android devices.
To know more about these best videos downloader apps for iPhone/ iPad, and Android devices, stay on this page you are going to find about them in below paragraphs if you are in need of such downloader apps for free!
Best Free Video Downloader Apps for Android/iPhone/iPad
Here we have listed these top video download apps for iOS and Android to download not only videos, but also audios from video and audio sharing websites out there!
# YouTube Go
YouTube Go is one of the best android apps developed by Google to give you a new way to download, watch and share videos, while controlling your internet data. This official free YouTube video downloader app by Google will give you access to download YT videos to your phone or SD card in order to play them without buffering – that mean you can watch downloaded videos anytime, anywhere – even with slow or no data connection.
Download YouTube Go App for Android
# VidMate
VidMate is one of the best video downloader apps for android that will enable you to free download videos from YouTube, Facebook, Instagram, WhatsApp, or Tiktok, including videos from Twitter, MetaCafe, Voot, LiveLeak, and more to enjoy your favourite videos offline! This app is not available on Google Play due to Google's Policy which prohibits downloading videos from YouTube. You can download it from their official website.
Download VidMate Video Downloader Apps for Android
# Videoder
Videoder is another free YouTube video and music downloader app for Android that will give you access to download music and videos in 4K ultra HD resolutions from over 50+ sites, including YouTube, Facebook, Instagram, and TikTok, and convert your downloaded videos/ audios to different formats to enjoy them offline on your Android, as-well-as on your iOS devices. This app is presently available for Android and Windows only.
Download Videoder Video Downloader App for Android.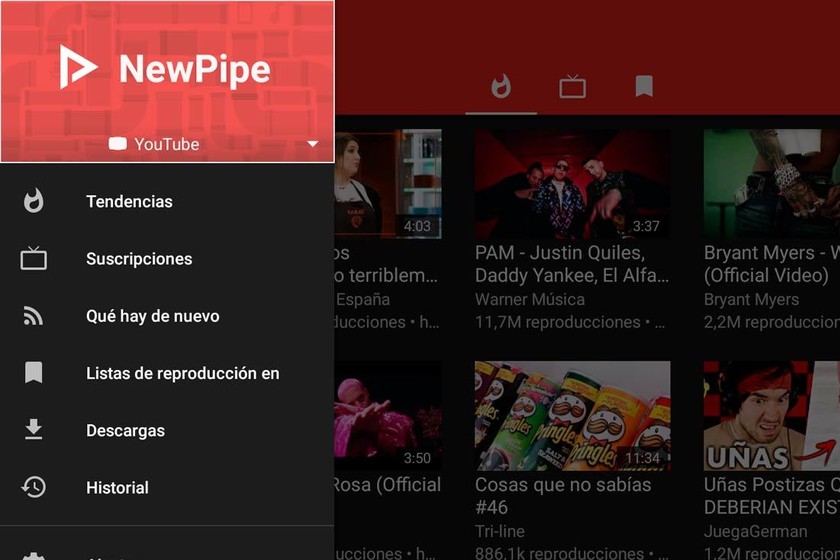 # NewPipe
NewPipe is a free and open source software application for android platform as a video download client that supports video and audio downloading from not only YouTube, but also from other services like: PeerTube, SoundCloud, Bandcamp, and more! It is available in the F-Droid app repository, or in the GitHub releases page, and it can also be used as an excellent alternative to YouTube video sharing platform.
Download NewPipe open source media player app for Android.
# Snaptube
Snaptube is another popular video download app for Android and iPhone that offers you to get the best videos & music downloaded from 50+ sites like: Facebook, Instagram, Dailymotion, and WhatsApp etc in 4K ultra HD resolutions. Snaptube also provides you with a free video converter to help you convert your videos as audio in MP3 or M4A formats and enjoy while on the go on your iPhone, iPad, or your favourite Android device.
Download Snaptube Downloader for Android and iOS.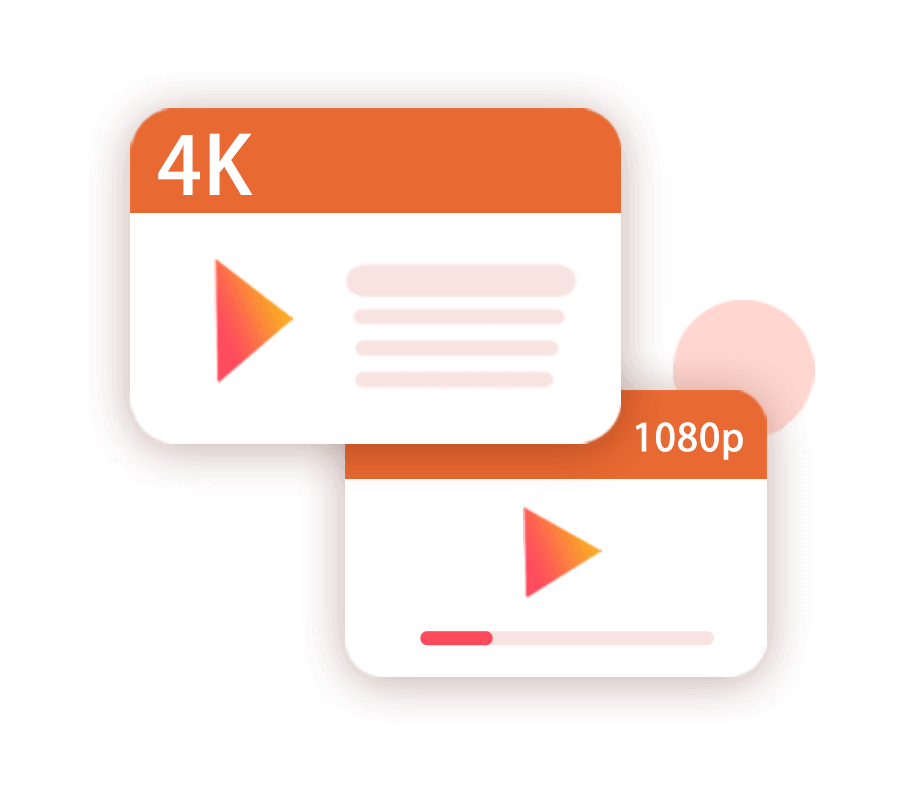 # InsTube
InsTube is yet another powerful video downloader app for Android with extensive features to download 4K videos from YouTube in HD and from over 100+ video/ movie streaming sites and convert downloaded video to MP3 or other formats like MP4, 3GP, M4A, JPG, PNG and more. It also offers you in-built music downloader tools to get the latest MP3 songs download in high-quality for listening offline on any device, from anywhere for free!
Download InsTube Video Downloader App for Android device.
# SaveFrom
SaveFrom is an online video downloading site also offers as YouTube video downloader for Android (APK) to allows you to save your favourite videos from major platforms directly to your device in one click and watch them whenever you want for free! SafeFrom YouTube downloader app for Android also comes with free YouTube to MP3 converter that allows you to easily convert any downloaded video in MP3 format in just few clicks for free!
Download SaveFrom video downloader for Android Smartphone.
# AVD Download Video
AVD Download Video is another best android app to download your favourite videos for free! With this app you can download videos to enjoy offline on your favourite device at your convenience. To download any video from the internet you will need to simply insert the video link in the browser that you wish to download, select video downloader, and the process will start automatically, after completion it gets stored into your device's gallery.
Get AVD Download Video App for Android for free!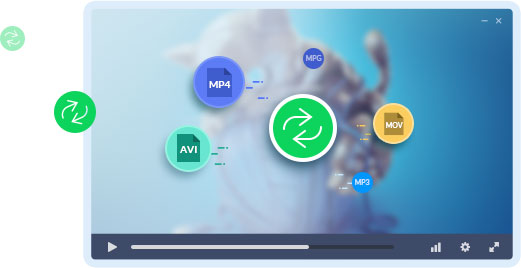 # IOTransfer
IOTransfer is a free online video downloader website, also offers apps for iOS and Windows that enables you to free download online videos from the top video-sharing sites: Youtube, Facebook, Instagram to iPhone/iPad, and PC. To download videos from these websites, simply copy, paste the video's URL and hit "Download" button, and you can save any videos from websites to your iPhone/ iPad, or Windows computer in the easiest way.
Download IOTransfer Video Downloader for iOS.
# YTD Video Player
YTD Video Player is a free video downloader app available for iOS devices, that enables you to browse videos from the famous video streaming websites, and add them to favourites any video, so you can watch them later. You can also organise your downloaded videos in playlists and play them anytime, from anywhere! To play your existing playlists, you just need to hit the play button and enjoy your favourite videos on iPhone or iPad.
Download YTD Video Downloader for iOS.
# iDownloader
iDownloader is a free internet download manager that gives you ultimate tools to download video on iPhone, and iPad, with full control. It offers downloading multiple files such as videos, audios, and documents and capable of downloading over 50 videos at a time. The app will allows you to download the videos in different formats and high resolution in just single click. You can get this app downloaded from the official iTunes for free!
Download iDownloader for iOS
Those are the top free video downloader apps for iPhone/ iPad and Android, choose the best for you from those top video downloader apps to download 4K ultra HD videos from the video sharing sites like YouTube, Vimeo, Instagram, including Facebook, or save audio from SoundCloud, Deezer, + more to enjoy on iOS and Android.