Motorcycle Brands are made to offer an exhilarating riding experience with impressive fuel savings. If you're thinking about getting a motorcycle, it is important to pick out one of the most reliable bike brands on the road. Many automobile companies may claim to make superior motor bikes, but it's important to do research.
A lot of people buy motorcycles, like Honda, Harley Davidson, Kawasaki, Yamaha, Suzuki, or KTM, for their cool looks. Some of the best motorcycles out there are also the nicest looking bikes, they are one of the most popular motorcycle brands– and for good reason!
Users looking for a new motorcycle will want to research a variety of different brands to find the one that best suits their needs, based on function and features. There are many great options available, when looking for bike made by one of the top motorcycle brands.
Top Motorcycle Brands: Popular Bike Brands in the World
Modern motorcycles build extremely for high tolerances, quality and reliability. Some of the world's top makers of great bikes includes:
The Honda Motor Company, Ltd. is a leading Japanese manufacturer of automobiles, motorcycles, aircrafts and power equipment. Honda has been the world's largest motorcycle manufacturer since 1959, offering a wide range of bikes in virtually every riding category from dedicated dirt bikes to hardcore sport bikes, large-displacement touring baggers, cruisers and more, Honda builds great motorcycles.
The Harley-Davidson Motor Company (H-D), or Harley, is a world popular American motorcycle manufacturer, founded in 1903. Today the Harley has become one of the world's largest motorcycle company and an iconic brand for chopper motorcycle style, heavyweight, air-cooled cruiser motorcycles and has broadened its offerings to include its more contemporary and middle-weight Street Cruiser Bikes.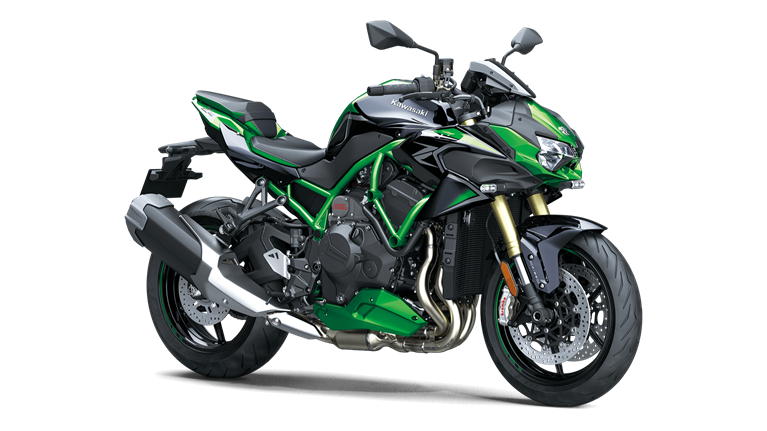 The Kawasaki Heavy Industries Ltd. is another popular Japanese manufacturer of motorcycles, with heavy equipment, aerospace and defense equipment, rolling stock and ships. Kawasaki is a full-line manufacturer that offers everything from small and nimble dirt bikes to one of the world's fastest sport bikes. The Kawasaki Ninja created the sport bike market during the 1980s, and the Ninja lineup remains in production.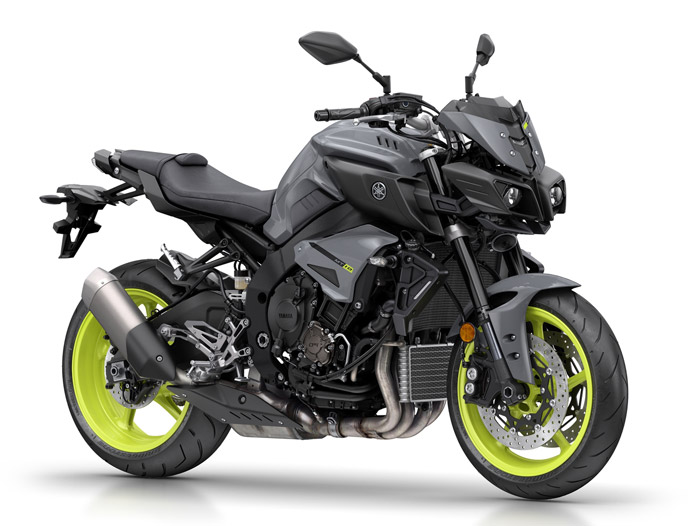 The Yamaha Motor Company Ltd. also a Japanese manufacturer of motorcycles, marine products and other motorized products. The company's products includes motorcycles, scooters, motorized bicycles and various other products. Yamaha continues building high-quality motorcycles across all market types. Competitors in the racing circuit, its Star line of cruisers bikes and dirt bikes are among the best.
The Suzuki Motor Corporation is another Japanese motorcycles company, specialized in manufacturing automobiles, four-wheel drive vehicles, all-terrain vehicles, outboard marine engines and a variety of other products. Suzuki is full-line maker of motorcycles, the Suzuki GSXR 750 is one of the most successful sport bikes, and its popular Hayabusa continues to set track records at drag strips around the world.
The KTM AG, formerly know as KTM Sportmotorcycle AG, is an Austrian motorcycle and sports car manufacturer operated by KTM Industries AG and Bajaj Automobiles Ltd. KTM is known for its off-road motorcycles like Enduro, Motocross and Supermoto. KTM sales almost as many street motorcycles as off-road bikes. Globally, the company is among the leading off-road motorcycle manufacturers.
Triumph-Werke Nürnberg AG or TWN, is a German and British motorcycle manufacturer has been resurrected after dying out during the early 1980s. Now back among the best, Triumph builds only road bikes in the cruiser, naked and sport bike classes. The fast and potent speed triple is the original hooligan bike with is stripped down looks, minimal wind protection and iconic dual-eyed lights.
The Victory Motorcycle Company is another American motorcycle manufacturer with its final assembly facility in United States. Its parent company, Polaris Industries, created Victory following the modern success of Harley-Davidson. Victory's motorcycles are designed to compete directly with Harley-Davidson and similar American-style motorcycle brands, with V-twin engines and touring, sport-touring, and cruiser configurations.
The Ducati Motor is an Italian company that designs and manufactures best motorcycles. Ducati is owned by German automotive manufacturer Audi through its Italian subsidiary Lamborghini, which is all owned by the Volkswagen Group. Their bikes are highly competitive in MotoGP and World Superbike racing, the naked Ducati Monster and sport-touring Multistrada, are among the best bikes by Ducati.
The Bavarian Motor Works AG, usually known under its abbreviation BMW, is a German luxury vehicle, motorcycle, and engine manufacturing company founded in 1916. It is one of the best-selling luxury automakers in the world. The company produces motorcars and motorcycles and plug-in electric cars. It offers outstanding road bikes, such as the adventure-oriented GS Adventure, K1600 and S 1000 RR sport bikes.
The Aprilia is another popular Italian motorcycle company, one of the marques owned by Piaggio Automobiles. Having started as a manufacturer of bicycles it moved on to manufacture scooters and small-capacity motorcycles. In more recent times Aprilia has produced large sportbikes such as the 1,000 cc V-twin RSV Mille and the V4 RSV4. Aprilia has enjoyed considerable success in road-racing.
# MV Agusta
The MV Agusta, originally Meccanica Verghera Agusta, is another motorcycle manufacturer from Italy. The company began as an offshoot of the Agusta aviation company formed by Count Giovanni Agusta in 1923. The MV Agusta produced some best most bikes like MV Agusta F4 750 cc, MV Agusta F4 1000 cc, MV Agusta F4 1000 cc, MV Agusta F3 675 cc, and other racing and classic motorcycles.
The Moto Guzzi is also an Italian and the oldest European manufacturer pf motorcycle products, established in 1921 at Italy, the company is noted for its historic role in Italy's motorcycling manufacture, its prominence worldwide in motorcycle racing, and industry innovations—including the first motorcycle centre stand, wind tunnel and eight-cylinder engine.
# Benelli
The Benelli is one of the oldest Italian motorcycle manufacturers. It once manufactured shotguns, although this part of the business is now a separate company. The Tornado Tre 900 super sport bike, and the TNT, roadster produced by the Benelli. The Benelli recently forayed into the motorcycle market of India through a joint venture with DSK Group and launched five models in India.
The Royal Enfield is another Indian motorcycle manufacturing company with factories in Chennai, India. It's originally a British motorcycle company, Royal Enfield and indigenous Madras Motors, it is now a subsidiary of Indian Automaker Eicher Motors Ltd. It males Royal Enfield Bullet, and other single-cylinder motorcycles. Royal Enfield is among the oldest motorcycle companies.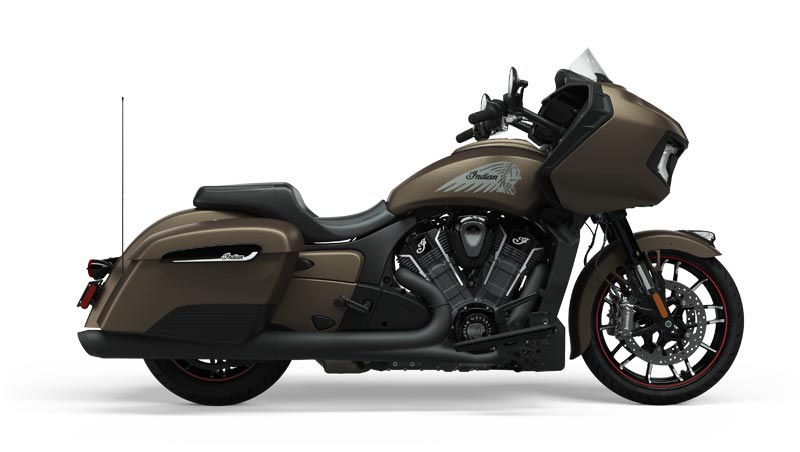 The Indian Motorcycle Manufacturing Company is an American brand of motorcycles. Hendee Manufacturing Company initially produced the motorcycles, and name was changed to the Indian Motocycle Manufacturing Company in 1928. Indian became the largest manufacturer of motorcycles in the world. It's most popular models were the Scout, and the Chief to reflect Indian's traditional styling.
# Cagiva
The Cagiva is an Italian motorcycle manufacturer, founded in 1950. Cagiva won races in Dakar and Motocross competitions, as well as in Grand Prix motorcycle racing. In 1983 Cagiva also sourced Ducati four stroke v-twin engines from 350 cc to 1000 cc and entered the big displacement market. Cagiva bought Ducati in 1985, but kept the Ducati brand that was better recognized outside Italy.
The Bimota is another small Italian manufacturer of custom and production motorcycles, founded by by Valerio Bianchi, Giuseppe Morri, and Massimo Tamburini in 1973. Bimota concentrated initially on building high-quality motorcycles around existing engines. From the beginning they customized the top models of Suzuki, Honda and Kawasaki, Yamaha and Ducati motorcycles.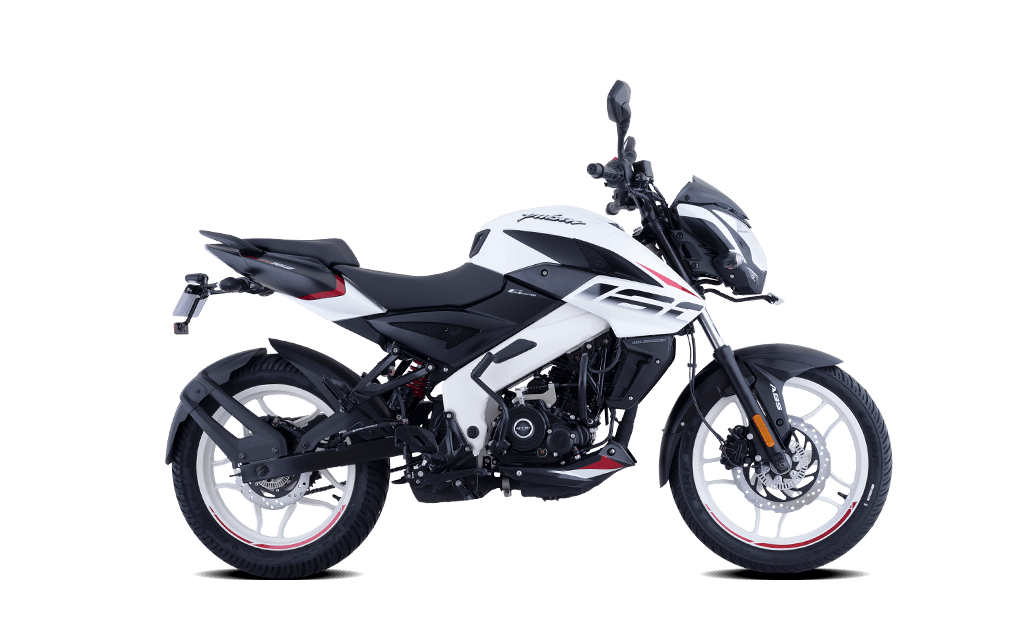 The Bajaj Auto Limited, is an Indian two-wheeler and three-wheeler manufacturing company and a part of the Bajaj Group and founded by Jamnalal Bajaj in the 1940s. Bajaj Auto manufactures and sells motorcycles, scooters and auto rickshaws. Bajaj Auto is the world's sixth-largest manufacturer and exporter of motorcycles and three-wheelers in India.
The Norton Motorcycle Company, formerly known as the Norton Motors, Ltd., is a British motorcycle marque, founded in UK in 1898 as a manufacturer of "fittings and parts for the two-wheel trade". They began a long series of production of single and eventually twin-cylinder motorcycles, and a long history of racing involvement. Produced the military Model 16 H and Big 4 sidevalve motorcycles.
The Hero Motocorp Ltd., formerly knows as the Hero Honda, is another popular Indian motorcycle and scooter manufacturer based in New Delhi. The company is the largest two-wheeler manufacturer in India. Hero has been manufacturing some of the most popular bikes in India like Splender, Passion, Glamour, Extreme, Karizma and other line of durable motorcycles.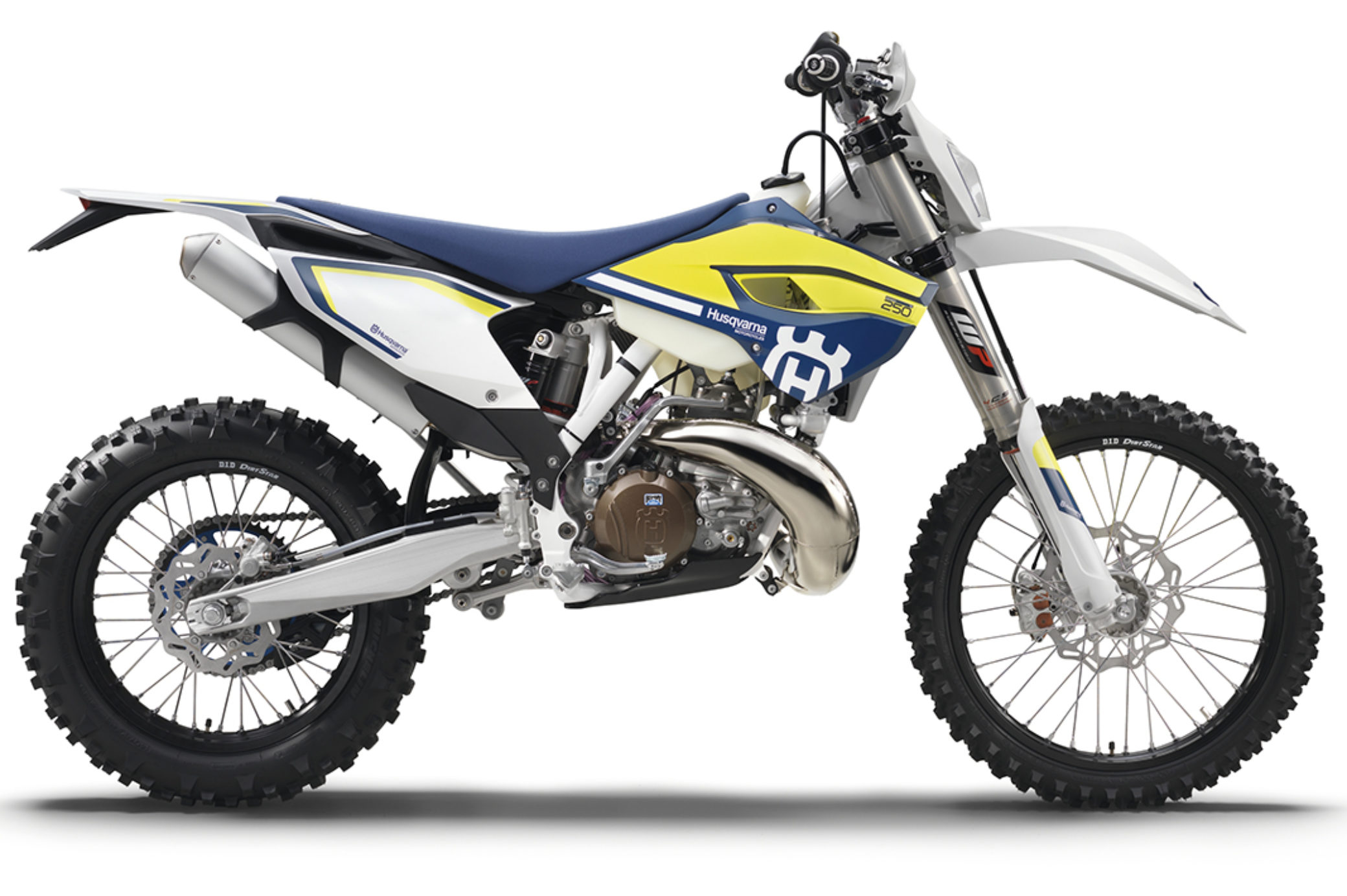 The Husqvarna Motorcycles, designs, engineers, manufactures and distributes motocross, enduro, supermoto motorcycles and mopeds. The company began producing motorcycles in 1903 at Sweden. They once made motorcycles for street use, they are better known for producing world championship winning motocross and enduro motor bikes.
# Buell
The Buell Motorcycle Company was another American motorcycle manufacturer based in East Troy, Wisconsin, and was founded by ex-Harley-Davidson engineer Erik Buell in 1983. The Harley-Davidson acquired Buell in 1993, and Buell became a wholly owned subsidiary of Harley-Davidson by 2003. It produced race-only versions of the 1125 R model and 1190 RS model for the street or the track.
Kymco or Kwang Yang Motor Co, Ltd is a Taiwanese company, manufacturing motor scooters, motorcycles, and ATVs for worldwide distribution. KYMCO originally made parts for Honda. The company built its first complete scooter under the "KYMCO" brand name. Kymco became the largest scooter manufacturer in Taiwan, and the fifth largest scooter manufacturer worldwide.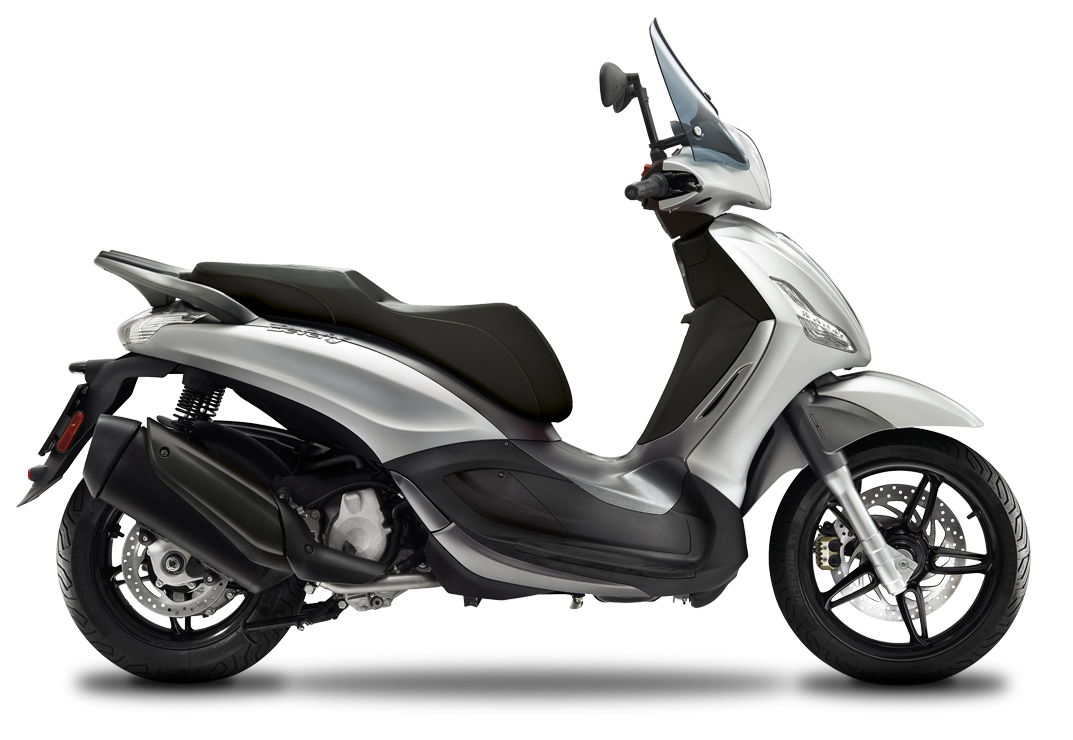 The Piaggio, subsidiaries designs, engineers, manufactures and distributes two wheeled motor vehicles and compact commercial vehicles under seven brands, their corporate headquarters are located in Pontedera, Italy. Piaggio's various subsidiaries employ a total of 7,053 employees who produced a total of 519,700 vehicles in 2014.
There are many other motorcycle brands available like Derbi, a Spanish motorcycles, scooters, mopeds and all-terrain vehicles brand under Piaggio. The Maico also know as Maicowerk AG, a German motorcycle brand, and Blata, a Czech company produces high performance, mini moto bikes.
Motorcycles are always made to offer you an exhilarating riding experience with impressive fuel savings. If you're thinking about getting a new or used motorcycle, it is important to pick out one of the most reliable bike brands on the road.
A lot of people buy international bike brands likes Honda, Harley-Davidson, Yamaha, Suzuki or KTM, for their cool looks and powerful performance. In Indian motorcycle market, Royal Enfield, Bajaj and Hero are most popular bike brands for all reasons!