The internet is a big place with lots of content. At the time of this writing, there were over one billion websites. As the web continues to change, it's hard to track which sites have the best content and resources.
For your convenience, we have compiled this huge list of the most popular websites on the Internet and divided them into related categories so that you can find them anytime you visit this page.
The sites in this list are what we think are the popular: a really top-level site (not an app) where you can find what you need. We will update this list regularly, so please check it out occasionally and be sure to tell your friends!
The Most Popular Websites in the World Visited Everyday
The most popular websites in the world categorized based on Movies, Music, News, Shopping, Social, Search, Online Privacy, Browsing, Productivity, Learning, Finance, Books, Software, and Files.
Movies:
---
Netflix is one of the world's most popular websites on the Internet to watch TV shows & Movies Online! Besides, watching movies & TV shows online, users can stream right to their smart TV, game console, mobile, tablet, PC and more!
Hulu is just another popular website to Stream TV Shows & Movies Live and Online! Users can watch top TV shows and movies as -well-as stream TV episodes of those TV serials, including popular movies on their favorite devices.
Amazon Prime by the Amazon eCommerce giant is a best premium way to enjoy fast free shipping, and exclusive access to Movies & TV shows, including Ad-Free Music, along with unlimited photo storage, and membership to Amazon's Kindle books.
Rotten Tomatoes  is an amazing place on the Internet about Movies & TV Shows including Movie Trailers and Hot Reviews. Home of the Tomato-meter, one of the most trusted meter of quality for Movies & TV shows, Reviews, Showtimes, and more!
IMDb is one of the most popular websites in the world, featuring Internet's largest Database for Movies, TV and Celebrities. One of the world's most authoritative source for world films, television programs, home videos, games, and celebrity content.
YouTube Movies is one of the world's most popular destination for the latest new releases and blockbusters. Featuring top movies such as It, Wonder Woman, Justice League, Logan, and Thor: Ragnarok, including Jumanji, and Star Wars: The Last Jedi.
Screen Rant is another movie news, movie reviews, movie trailers, and TV news website on the Internet, the site is featuring all the latest movie news, movie trailers & reviews, including news from the field of television, video games and film theories.
Short of the Week is a website to watch the Best Short Films. On this place watch the most innovative stories from the top Documentaries, to Comedy, Sci-fictions, Horror, and Experimental, including Animation, Inspiration, and other Award winner films.
Vimeo is one of the popular websites on the Internet known to be a high-quality home for video hosting and watching. One of the web's most supportive community of creators to get high-quality tools for hosting, sharing, and gorgeous streaming videos.
Music
---
Spotify is just a right place that features music for everyone! This is one of the world's top best websites on the Internet in case someone is looking for a digital music service that gives access to millions of songs, from hundreds of genres and music creators.
Start listening with SoundCloud, another cool site to listen to free music and podcasts on the Internet. One of the best music and podcast streaming platform that lets users listen to millions of songs from around the world, or upload own creations.
Songkick is a concert discovery services website, that covers Concerts, tour dates, & tickets. It allows users to organise and track their favourite bands, get concert alerts, and buy tickets online. Users can get instant tour dates from their music library.
With the iTunes Store and Apple Music, users get all the music they want — and the music they didn't know they wanted. If you love to listen to music than on Apple Music you'll probably find millions of high-quality streaming music service, with lots more!
Last.fm is just a cool place to play music, find songs, and discover artists on the Internet. This is one of the world's largest online music service that allows us to listen and find out everything about our favourite artists, and get music recommendations.
Pandora is another wonderful place on the Internet to listen to free music you love. This personalised radio platform plays music you'll love. It can discover new music and let you enjoy old favourites such as your favourite artist, song or composer.
# Genius
Genius is a unique media website know for Song Lyrics & Knowledge sharing, one of the biggest site featuring collection of song lyrics and musical knowledge. It explains the deeper meaning behind every music. Powered by community.
Mixcloud is a website that is making radio better! A place to listen to the best DJs and radio presenters in the world for free. This online music streaming service allows for the listening and distribution of crowd-sourced radio shows, DJ mixes and podcasts.
News
---
The Conversation is one of the popular news websites based in the US, that offers in-depth analysis, research, news and ideas from the world. Specifically curated by professional editors with informed commentary and debate on the issues affecting our world.
Reddit is the front page of the internet, that gives users the best of the internet in one place. On the website you can get a constantly updating feed of breaking news, fun stories, hot pics, top Internet's memes, and viral videos just from across the world.
Google News is one of the world's top news aggregator developed by Google. It presents a continuous and customised flow of news articles from thousands of publishers and magazines with up-to-date news coverage, aggregated from the global sources.
Quartz is another top source for news, videos, ideas, and obsessions. A guide to the new global economy for people in business who are excited by change. They cover business, economics, markets, finance, technology, science and other hot categories.
Hacker News is one of the popular technology news aggregator. A technologically literate and involved community with unique and insightful hackers news perspective that's not available from the more broadly-aimed technology news websites.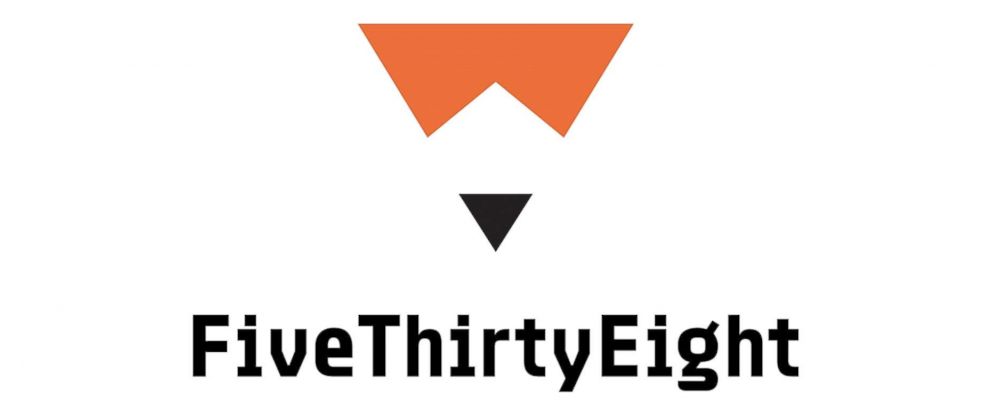 Five Thirty Eight, sometimes also referred to as 538, is a popular website on the Internet, that basically focused on opinion poll analysis, news on politics, economics, and sports. Tells compelling stories on elections, politics, sports, and technology, etc.
Al Jazeera is another breaking news website for world news & video. This place covers comprehensive news, analysis from the Middle East & worldwide politics, multimedia & interactive, opinions, documentaries, podcasts, long reads and broadcast schedule.
Shopping
---
Amazon.com is one of the world's top online shopping websites for electronics, apparel, computers, and much more! Shop from the earth's biggest selection of books, magazines, music, videos, consumer electronics, software, apparel & accessories etc.
Etsy is another top leading e-commerce website focused on handmade and vintage items & supplies, as well as unique factory-manufactured items from creative people everywhere! Find handmade, vintage and unique goods that express who you're!
eBay is America based e-commerce store, that facilitates consumer-to-consumer and business-to-consumer sales through its website. Users can buy and sell electronics, cars, fashion apparel, collectibles, digital cameras, baby items, and everything else!
Craigslist is another America based classified advertisements site on the web, that features with sections such as jobs, housing, for sale, items wanted, services, community, resumes, and forums. Including services, local community, and events.
Overstock is another online store for the best deals on furniture, bedding, jewelry & much more! It just help you discover designer brands and home goods at the lowest prices on the Internet. See for yourself why shoppers love their selections.
ThinkGeek is a great place that creates unique products to stimulate the imagination of computer enthusiasts and "geek culture". On the store shop for apparel, home and office products, gadgets, collectables, and so much more. With free shipping!
Newegg sales computer parts, laptops, electronics, and lots more! It providing computer parts and hardware accessories such as hard drives, cameras and software, including consumer electronics, tools, appliances, sporting goods, and watches etc.
Viabox is a world's leader in Package Forwarding and Free USA Address, that means users can get a forever FREE US address to Shop any US retailer and, ship to any country. Over thousands of people in hundreds of countries use it to shop from the US.
Canopy is a new company, that offers a Curated Shop for Amazon Products. Users can explore the most Trending Products curated. by Canopy experts, that lets you discover the most useful, beautiful, and well-designed products on Amazon.
Productivity
---
Gmail by Email, one of the most popular websites for emailing, that's intuitive, efficient, and useful. It offers sufficient storage, with less spam, and access to your mobile. Gmail is is best free, advertising-supported email service by Google, Inc.
Google Drive is a great Cloud Storage & File Backup Service by Google, Inc. Withe this website users get access to files anywhere through Google's Secure Cloud Storage and File Backup Service for their photos, videos, files etc. It is a safe place for all your files.
Microsoft Word Online is a place where you'll love to working together on office documents. Easily collaborate for free with the online Office and Save docs in the Cloud Storage (OneDrive). Share with others and work together at the same time.
If This Then That, well-known as IFTTT, is a cool free website to create chains of simple conditional statements, called applets. Overs millions of users running more than a billion applets a month, because this service connects pretty much everything!
Todoist is a wonderful To-do-list and Task Manager that can help you Organise your life! Millions of people trusted this website, that can keep track of everything – you can get it all done and enjoy more peace of mind along the way, everyday!
Evernote is on of the best Note Taking App to Organise Your Notes Online! It keeps your notes organised, create tasks lists, and archiving. They can be synced and accessible from anywhere, and searchable so you always find what you need.
OneNote is a computer program developed by the Microsoft for free-form information gathering and multi-user collaboration. OneNote can gather users' notes, drawings, screen clippings, and audio commentaries. Everything across your devices.
Google Keep is a note-taking service developed by Google. The program was launched in 2013, Google Keep is now available as a website, and has mobile apps for the Android and iOS mobile operating systems. To keep record of everything!
RescueTime is a time management program for staying productive and focused! It offers a personal analytics service, that shows you how you spend your time, and provides tools to help you be more productive and focused, everyday!
Google Hangouts brings conversations to life with photos, emojis, and even group video calls for free. It helps users get connected with their friends and family across computers, Android, and Apple devices via the Internet.
Wolfram Alpha is a popular computational knowledge engine, even known as answer engine, that answers using Wolfram's breakthrough technology & knowledge-base, relied on by millions of students & professionals across the world.
Join.me is another productivity website for free Screen Sharing, Online Meetings and Web Conferencing. It allows you share screen, and joining in online meetings or team collaboration are all fast and easy with this website, and mobile app.
Upwork is a wonderful website to hire freelancers & get freelance jobs online! This is one of the world's largest online workplace where savvy businesses, and professional freelancers go to work! By finding freelancers and freelancing jobs.
Unroll.me is an email management tool that can clean up your inbox, it instantly see a list of all your subscription emails. And, lets you unsubscribe easily from whatever you don't want in your inbox. An inbox you love!
Learning
---
TED says Ideas worth spreading, they provides influential videos from expert speakers on education, business, science, technology and creativity, with subtitles in hundreds of languages. It shares the best ideas from the Internet.
Khan Academy is one of the best website for Free Online Courses, Lessons & Practices! Users can learn anything. It offers expert-created content and resources for every subject and level. Khan Academy is Always free to join.
Quora is a place to share knowledge and better understand the world. A website to gain and share knowledge. Quora's platform let you ask questions and connect with people who contribute quality answers. and unique insights.
CreativeLive is another website for Free Live Online Classes. In case you are looking for online classes in photography, graphic designing, or craft & DIY, as-well-as marketing, business and entrepreneurship. It has everything available on demand.
Coursera is another leading Platform for Online Courses & Credentials by Top Educators. You can learn online and earn valuable credentials from top universities like Yale, Stanford, or Michigan, and leading companies like Google and IBM.
Lynda is a good alternate to Coursera, for Courses, Classes, Training, and Tutorials. You can learn software, creative, and business skills to achieve personal and professional goals. Join this leading site to get access to 1000+ courses online.
Duolingo is one of the Best Language Learning Platform, that allows users to learn Spanish, French and other languages for free! This is the world's most popular way to learn any language. It's free, fun and science-based.
Open Culture is one of the best free cultural & educational websites on the Internet. A guide to free educational media, where you can find thousands of free online courses, eBooks, audio books, textbooks, language lessons, videos and more.
Udemy is just another Online Academy for Online Courses to Learn Anything, On Your Schedule! This online learning and teaching marketplace features thousands of courses for millions of students. Learn programming, marketing, or anything.
LifeHacker is a weblog to learn tips and tricks for everything from computers to brewing coffee from their team. Whatever you want to make it has everything to help you do everything better! Check the official website to explore more!
Instructables is just another one of the most popular websites that will teach you how to make anything? In case you need to learn about how to make anything with easy to follow step-by-step instructions, online classes, and a vibrant creators' community.
AcademicEarth.org is a best place in case you are looking for Free Online Courses From Top Colleges, because Academic Earth lets you find free online courses, lectures, and videos from the best colleges in the country, such as like Yale, MIT and Stanford.
Make Magazine is an amazing website that lets you celebrate your right to tweak, hack, and bend any technology to your will. Get involved in computers, electronics, robotics, or metalworking, woodworking, and other disciplines.
Stack Overflow is a place where Developers Learn, Share, and Build Careers! This is one of the largest, most trusted online community for developers to learn, and share​ ​their programming ​knowledge, as-well-as build their careers.
Social
---
Facebook is one of the world's largest website to Share photos and videos, send messages and get updates. You can create an account (if not  yet created) or log into Facebook to connect with family, friends, and other people you know.
Twitter is another top best online news and social networking website where users post and interact with messages known as "tweets".  Sign in and join the conversation to catch up on Tweets from the people you follow around the world.
LinkedIn is one of the world's largest social networking website, where millions of members use LinkedIn to manage their professional identity. Build and engage their professional network to access knowledge, insights and opportunities.
# Instagram
Instagram is another most popular photo and video-sharing social media and networking website by Facebook. Just sign in to check out what your friends, family & interests have been capturing, and sharing around the world.
Pinterest is a wonderful website and mobile app that is designed to discover information, mainly using images, GIFs, and videos available on the Internet. Easily discover recipes, home ideas, style inspiration and other things to try.
WhatsApp Messenger is another freeware and cross-platform messaging and Voice over Internet service owned and operated by Facebook. This FREE messaging app is most downloaded app available for Android and other smartphones.
Meetup is a popular website, allowing its users to schedule events using a common platform. Easily create your group and meet people near you who share your interests, find meetups and do more of what matters to you.
Imgur is one of the best online image sharing and image hosting website, that features the magic of the Internet. Just discover the magic of the internet, and lift your spirits with funny jokes, trending memes, entertaining gifs, and viral videos.
Tumblr is a wonderful blogging website and social media network owned by Oath, Inc. In case you need to start a blog, then it allows you to post multimedia content to a short-form blog, and follow other users' blogs on this micro blogging site.
Buffer is a popular Social Media Management Platform, an intuitive social media tool used by businesses, agencies, and individuals to drive results from alternative social medias such as Twitter, Facebook, Instagram, and Linkedin.
OkCupid is an international online dating, friendship, and social networking site, featuring multiple-choice questions in order to match members. It knows you're more substance than just a selfie— and it's free!
Search
---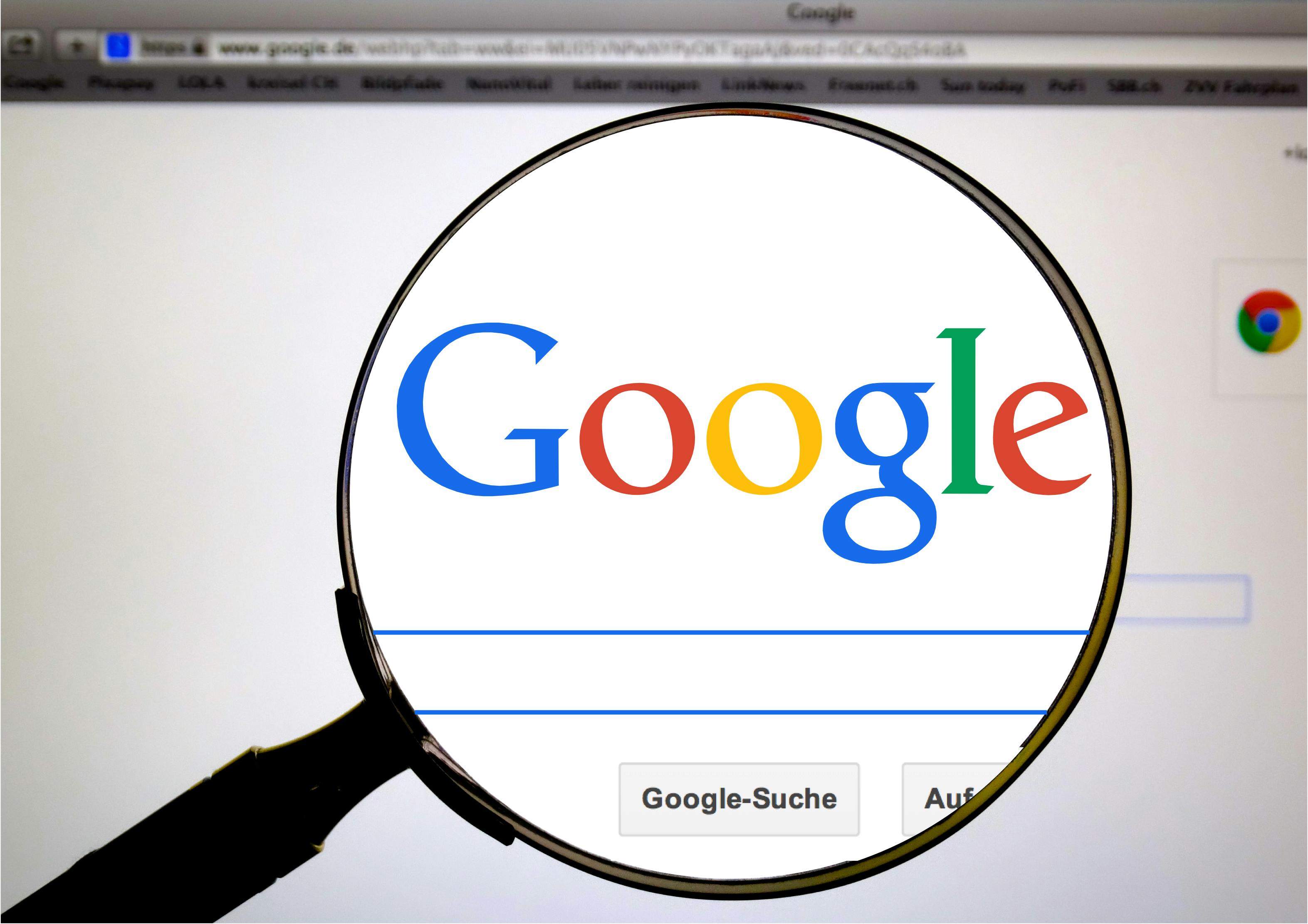 Google Web Search Engine developed by Google, is one of the world's most-used search engines on the Internet, handling more than three billion searches each day for world's information, including web-pages, images, videos and more.
Wikipedia is another most used and best website as a free online encyclopedia, created and edited by volunteers around the world. It operates some of the largest collaboratively edited reference projects in the world.
Midomi is a cool audio and speech recognition service to find and discover music and people. On this website use your voice to instantly connect to your favourite music, and to a community of people that share your interest.
Pipl is a People Search Engine, one of the world's largest people search engine on the Internet to find the person behind the email address, social username, or a phone number.
Online Privacy
---
Tor is a free software in case thinking about enabling anonymous communication. This free software protects your privacy online. The Tor name is derived from an acronym for the original project name "The Onion Router".
LastPass is a popular Password Manager, Vault, and Digital Wallet App, that stores encrypted passwords in private accounts. Password generator, and vault for free, that makes and remembers your passwords, so you don't have to!
# HaveIBeenPwned
Have I Been Pwned? is a great website that allows users to check if their personal data has been compromised on the Internet by data breaches. Search across multiple data breaches to see if your email address has been compromised.
Bleeping Computer is a computer help website for answering computer, security, and technical questions. A place for computer users of all levels to learn how to use and receive News, Reviews, and Technical Support for their computer.
HideMyAss (HMA!) is a popular VPN Service to unblock websites, just to let you connect to the internet safely & anonymously and access your favourite content worldwide. It works on PC, Mac, Android and iOS. devices.
DuckDuckGo is a leading Internet search engine designed for protecting searchers' privacy and secure personalised search results. In case you're looking to seamlessly take control of your personal information online, without any trade-offs.
MyPermissions is a Privacy Cleaner tool that Protects your Privates. It helps you reclaim control over your privacy online, and on your devices. Get their mobile application. Just text yourself a link. And, protect you privacy!
Terms of Service; Didn't Read is a wonderful project that analyses and grade the terms of service and privacy policies of major websites and services on the internet. This is an active project to fix the biggest lie on the web.
JustDelete is a useful website, only in case you are looking for ways to delete your accounts from any website. Delete your account from the major Social Network, Shopping Stores, and other major websites on the Internet.
Browsing
---
Instapaper is a popular bookmarking website by Pinterest, that allows you to save web content so it can be browsed and "read later" on a different device, such as a smartphone, tablet, laptop, e-reader, or other devices.
Pocket, is an application and web-based service for managing a reading list of articles from the Internet. When you find something you want to view later, put it in Pocket. Available for Windows, Android, iOS, and web browsers.
Google Translate is a free service, that instantly translates words, phrases, and website pages between English and over hundreds of other languages. Just copy text in the translation section and your translation pops up!
JustPaste.it is a website that allows you to paste text and share with your friends. This is one of the quickest way to share text and images with other people via the Internet. Just paste text and distribute the resulting link.
Mailinator is a wonderful site with disposable email service to let you use any email address under their domain @mailinator you can think of, and then use any email YOU think up! It has millions of public email inboxes.
BugMeNot is one of the best websites on the internet, that provides usernames and passwords to let Internet users bypass mandatory free registration on websites. Access and share logins for websites that requires you to register.
Local
---
Google Maps is one of the best web mapping service by Google, that offers satellite imagery, street maps, panoramic views of streets, real-time traffic conditions, and route planning for travelling by foot, car, bicycle, or public transportation.
Yelp is a crowd-sourced review forum, that is used by users worldwide to find user reviews and recommendations of the best restaurants, bars, beauty salons, doctors, dentists, shopping malls, food, entertainment, and things to do, and more.
Living Social is another online marketplace that allows its users to buy and share things to do in their city. Find the best dining, activities, beauty & spas, travel and more – near you or wherever you want to go!
Foursquare is another local search-and-discovery engine, that provides search results for its users. It enriches users experiences and informs business decisions through a deep understanding of location, and perfect spot.
Groupon is a worldwide e-commerce marketplace, that connects subscribers with local merchants by offering activities, travel, goods and services in tens of countries. Discover and save on great deals at nearby restaurants, spas, and more!
# TripAdvisor
TripAdvisor, Inc. is a popular travel and restaurant website, that offers hotel and restaurant reviews, accommodation bookings, and other travel-related content. It includes interactive travel forums. To find the best hotel prices.
# Zomato
Zomato is another popular restaurant search and discovery website, that is currently operated in tens of countries, including Australia and United States. Find the best restaurants, cafés and bars  to eat out at or order in from.
Weather Underground is one of the best websites on the Internet to find weather forecasting, because it provides real-time weather information via the Internet. Get weather reports, maps & tropical weather forecast for locations worldwide.
Books
---
Project Gutenberg is a volunteer effort to digitise and archive cultural works, to "encourage the creation and distribution of eBooks". Choose among free epublishers' books, free kindle books, to download them or read them online.
Goodreads is a website to share book recommendations with your friends, and find what are your friends are reading? It allows individuals to freely search its database of books, annotations, and reviews. Sign up to generate library and reading lists.
Audible is a popular website selling and producing spoken audio entertainment, information, and educational programming on the Internet. It sells digital audio-books, radio & TV programs, and audio versions of magazines & newspapers.
# Blinkist
Blinkist is a website with big ideas in small packages! It lets you read the key lessons from thousands of nonfiction books in 15 min or fewer. Learn something new everyday with unlimited access to thousands of the world's best titles in top categories.
Book Riot is a wonderful blog, covering book-related news, reviews, commentary, advice and information along with the best and latest in book-reading technology. Stick around for recommendations for must-read books.
Pixel of Ink is a website that features free & bargain kindle books, a place on the Internet responsible for daily publishing of Free Kindle Books and the best Bargain eBooks under $1, under $3, or under $5.
What Should I Read Next? is a wonderful website for book recommendations from readers like you! Sign up for free to build your own book lists. .And, get the book recommendations and suggestions for what to read next.
Hundred Zeros is a cool website if you are looking for free eBooks to download for Kindle, it offers an updated catalog of best-selling eBooks on all subjects, that you can always download for free from the Amazon.
Whichbook is a new way of choosing what book to read next, as it enables millions of combinations of factors and then suggests books which most closely match your needs. Just like the What Should I Read Next?
Finance & Accounting
---
Mint.com is one of the best and free, web-based personal financial management website for the US and Canada. It offers tools to manage your money and track your credit score. Sign up today! to know what's being good with your money.
PayPal is one of the most popular websites in the world that offers worldwide online payments system, supports online money transfers, and serves as an electronic payment gateway to traditional paper methods like cheques and money orders.
Transfer Wise is another money transfer service based in the UK, that can help you save money on bank charges, it allows you to transfer money abroad easily and quickly with their low cost money transfer services worldwide.
Money Saving Expert is a consumer finance information and discussion website based in the UK, that aims to provide information and journalistic articles that enables people to save money. A free website that saves you money.
Google Finance by Google, Inc. is one of the most popular websites to track your market summary, and your stocks, including local stock markets, as well as world financial markets. Get free stock quotes, and latest financial news.
Expensify is a expense reports that don't suck! It allows to import expenses directly from a credit card to create free expense reports quickly. From receipt scanning to reimbursement, it automates every step of the expense reporting process.
TaxAct is a website, that allows users to File Taxes For Free Online. It makes filing state and federal tax return easy with step-by-step guides and unlimited support. Maximum refund and 100% accuracy guaranteed.
Software
---
FileHippo is one of the popular websites in the world on the Internet, that offers computer Software for Windows. Listing most recently updated software and most popular downloads, organised by category, with information and link.
# AlternativeTo
AlternativeTo is another great website, that lists alternatives to web-based software, desktop computer software, and mobile application, and alternatives by various categories. Get the Crowd-sourced software recommendations.
GitHub is one of the world's leading software development platform, that brings together the world's largest community of software and program developers to discover, share, and build better software together.
SourceForge is one of the most popular websites in the world to download, develop and publish free open source software projects. It offers free, secure and fast downloads from the largest open source applications and software directory – SourceForge.
Files
---
# Mega
Mega is a popular cloud storage and file hosting service,  offered primarily through web-based platform. Mega mobile app is also available for Windows Phone, Android and iOS device. This is probably the best cloud storage service.
Dropbox is another file hosting service, which serves as a modern work-space, designed to reduce busywork-so you can focus on the things that matter. It offers cloud storage, file synchronisation, personal cloud, and more.
OneDrive by Microsoft is just another alternative to Dropbox file hosting service, as part of its suite of Office Online. It allows users to store files as-well-as other personal data like Windows settings or recovery keys in the cloud.
Google Drive is yet another file storage and synchronisation service by Google, alternative to OneDrive, and Dropbox file hosting service. It allows users to store files on their servers, synchronise files across devices, and share files.
Hightail is a popular file sharing & creative collaboration tool, that allows you to send large files, preview visual assets, easily collect precise feedback,  and keep creative projects moving in one easy and secure solution.
Zamzar is a popular online file converter tool, that allows you to convert files without downloading a software tool, and supports over thousands of different conversion types. A free online video, audio, image, and eBook converter.
What have we missed?
These sites are great, but they are still just a drop of water. Which are your favorite choices? What is your favorite without cutting? let us know! Your contribution will help us update this list.