Ever tried Gmail Alternative Email Services? Here listing some of the best alternative email programs similar to Gmail – the world's most popular email service providers other than Gmail on the Internet you must know about in 2021.
Gmail is considered one of the most trusted e-mailing services. Millions of users around the globe use Gmail for Email, as a personal or professional emailing platform.
Gmail is an intuitive, efficient, and useful email program, which gives 15 GB of file storage service, plus protection against email spams.
Gmail can be accessed across all devices Android, iOS, and desktop devices. It allows users to sort emails, collaborate or call a friend without leaving their inbox.
A single Gmail username and password will get users into everything from Google. That means one account for all of the services offered by Google.
Simply sign-in with Gmail Account to access all Google provided services like: Docks, Drive, Maps, Photos, YouTube, Blogger, and many more.
But, there are others, offering similar emailing tools just like Google's Gmail does, other alternative email services offering great unique features too!
Top Free Gmail Alternative Email Service Better than Gmail
Here explore this list of the best alternatives to Gmail, free email providers similar to Gmail. If you need to try another email service for all your emailing needs for free!
# Outlook Live
Outlook is one of the best Gmail alternative email services that enables us to connect, organize, and get things done online. Outlook is backed by enterprise-grade security and it works around the clock to help protect our privacy and keep our email inbox free of clutter.
Outlook offers protection delivered by the same tools Microsoft uses for business customers, along with data encryption in mailbox, and automatic deactivation of unsafe links that contain phishing scams, viruses, or malware.
Using Outlook we can collaborate easily with Word, PowerPoint, and Excel, or we can also chat in real time with Skype – right from our inbox – similar to Google Hangout. Outlook offers email and calendar, plus so much more.
# Yahoo! Mail
Yahoo! Mail is another alternative to Gmail, that offers tons of tools to set up and organize your emails exactly how we want them and commence keeping cool. Yahoo! mail comes with cool themes, dynamic text resizing, screen readers, and other features to allow techie users to navigate with less effort.
Using Yahoo! mail it is also easy to add our Gmail, AOL, Outlook or any other email account to Yahoo Mail platform and get access to our emails from desktop, smartphone, tablet or web browsers. It makes our life easier no matter how we use it.
I have been loving Yahoo! mail from the last 15 years, and if you're thinking about using an email service other than Gmail, then Yahoo! mail is one of the best alternatives you'll ever find in the market.
# Yandex Mail
Yandex Mail is one of the free alternative email service to Gmail developed by Yandex based in Russia. Yandex is one of the three largest email services after Gmail, AOL, and Outlook. Yandex email service uses automated spam filtering to check for viruses using antivirus software, and an email translator.
Yandex Mail offers some of the best tools to protect against spam, and fraud. It can easily highlight email from real people, and sorts everything else into other folders. We can easily switch the appearance of our inbox to suit our mood and style.
To every new accounts, Yandex mail gives 10 GB of free cloud storage space on Yandex Disk, similar to Google Drive, and One Drive, to store file, folders, images, and more!
# Lycos Mail
Lycos Mail is a popular web search engine and web platform that encompasses a network of services such as email, web hosting, social networking, and entertainment websites. It delivers great features and space so you can make the most of your email!
It supports domain/ address blocking, virus scanning, and spam filtering, that means that when you get any email it gets scanned automatically for spam and malicious links or dangerous attachments before it lands in your inbox.
On Lycos Mail new accounts get 5 GB storage space for free, with no Inbox ads. It also supports POP3/ IMAP access, and gives some of the best email features you would ever need to securely send and receive emails.
# AOL Mail
AOL Mail is one of the oldest email service providers before Gmail, that offers a safe and delightful email experience for millions of people around the world. It gives a personalized mail experience to connect and manage our email accounts with ease.
Using AOL mail we can easily manage spam and privacy in AOL mail, use POP or IMAP to sync AOL mails on any third-party app to send and receive emails in the app or download a copy of our emails.
It also offers many tools to customize our experience with a variety of features including managing our AOL Calendar, creating and using folders, organizing our mail and more.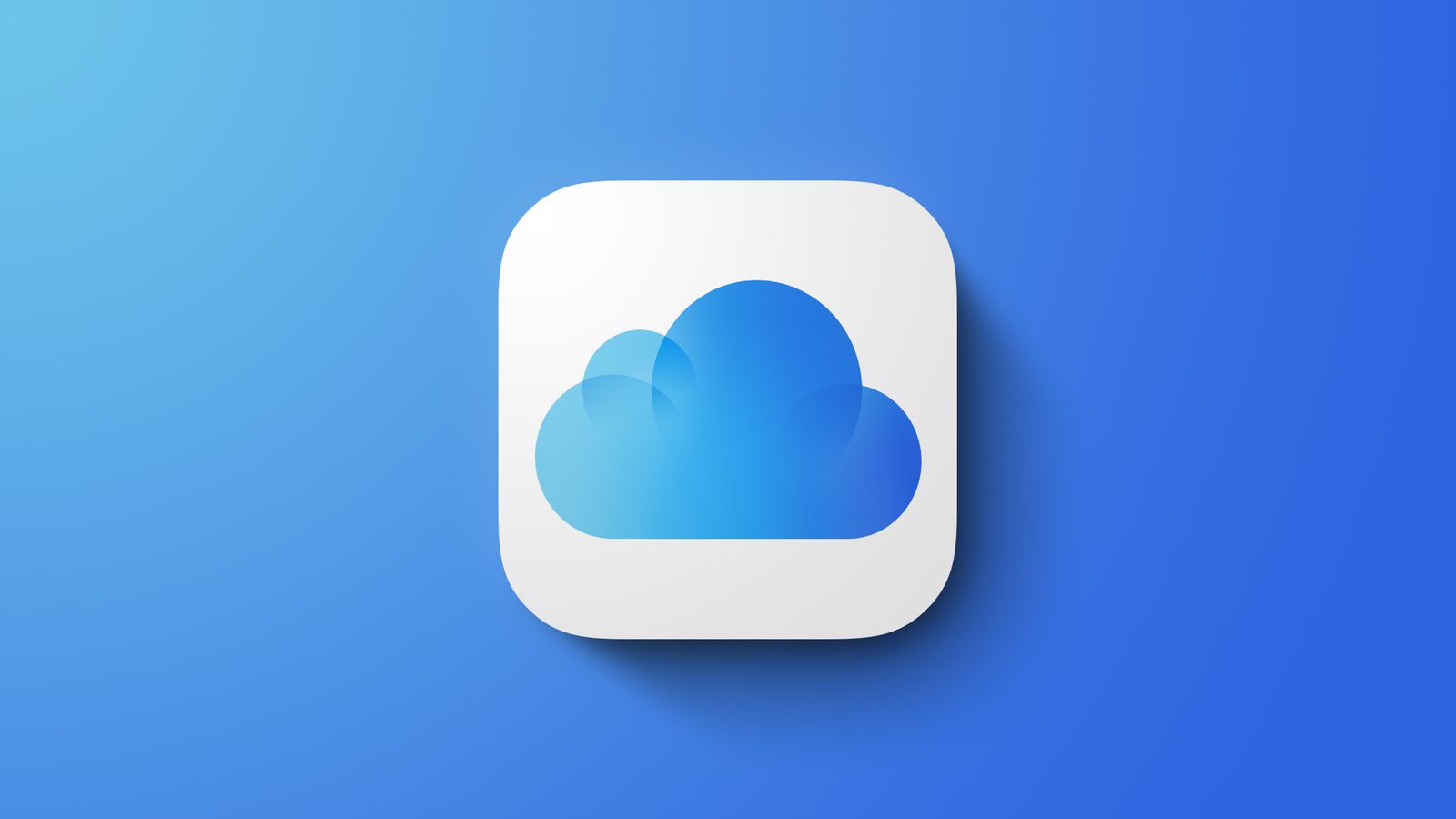 # iCloud
iCloud is one of the popular cloud storage and cloud computing platforms developed by Apple Inc. It offers some of the best tools to keep mail, contacts, calendar, notes and reminders up to date across all Apple powered devices.
On iCloud platform users can easily create a document, presentation or spreadsheet, and access it on all their Apple devices with iCloud, and access their messages across all devices. Also use iCloud Tabs, bookmarks and Reading List in Safari.
iCloud can automatically back up iOS and iPadOS devices over Wi-Fi when a device is turned on, locked and connected to a power source.  And, also gives 5 GB of free storage for mail, docs, photos for backups.
# FastMail
FastMail is a popular email hosting service provider that offers private email with the features you would love with no creepy surveillance. FastMail has been built with you in mind, you'll love their intelligent features with email apps for phone and tablet.
Like any other alternative email service, it also offers superior spam blocking features and allows you to get your custom email address (you@yourdomain), along with full featured calendars, and swift user interface.
It also comes with easy-to-use email import tools to help you import your important emails from third-party email service providers to get excellent spam protected private email experience.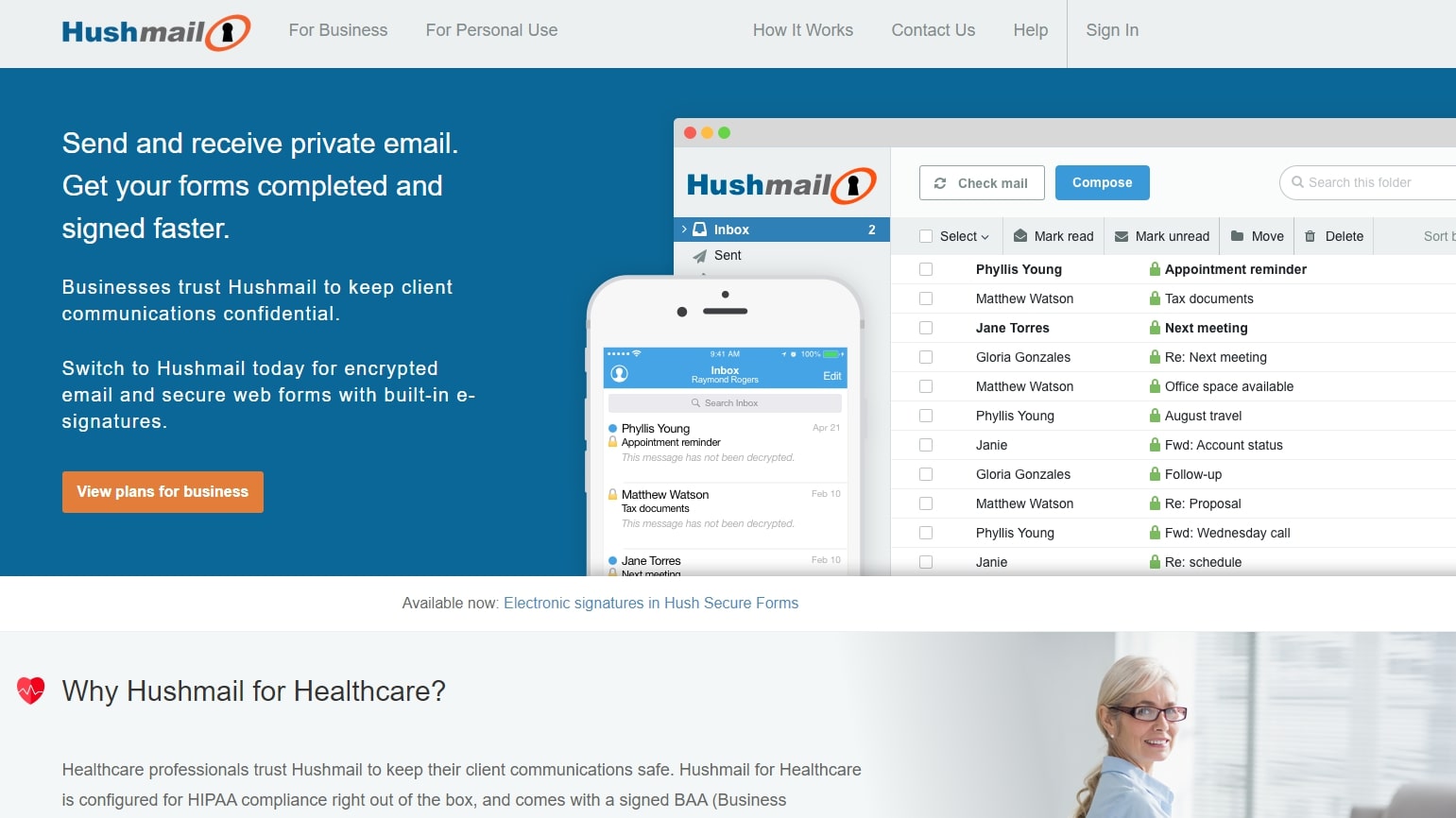 # Hushmail
Hushmail is one of the encrypted email, web forms & e-signatures providers offering PGP-encrypted email and vanity domain service. It uses OpenPGP standards, public encryption keys available to both recipient and sender, to convey authenticated, encrypted messages in both directions.
Hushmail is easy to set up and use, where you can send your encrypted emails, and set up a secure online intake form in minutes. It works just like a regular email account, with added security features to help keep data safe.
Send and receive encrypted email on the web and iPhone, access an account using Outlook, Apple Mail or Android smartphone, and use your own domain name (youremail@yourcompany.com) or use hushmail.com.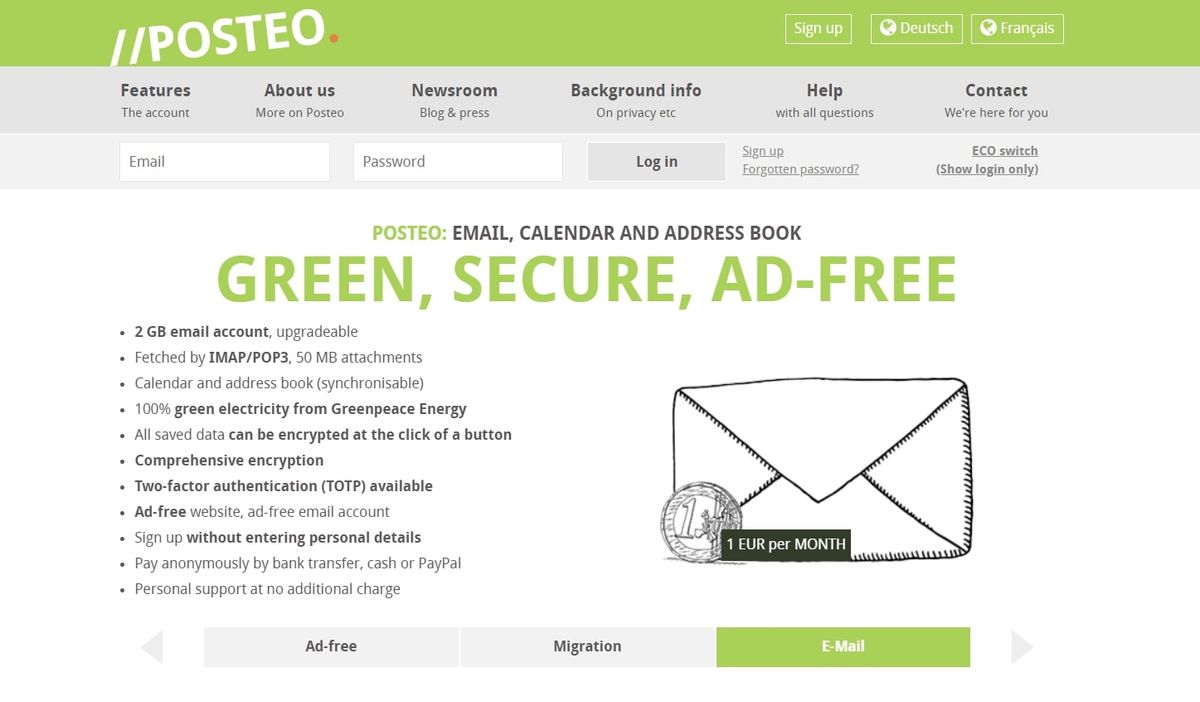 # Posteo
Posteo is another alternative email service provider offering paid email accounts for individuals and businesses. It is completely ad-free and 100% powered by green energy from Greenpeace Energy. It protects the privacy of its users with a modern and innovative encryption and security model.
If you are looking for an independent email service and highly concerned with sustainability, security, privacy and usability, then you must choose to use this alternative email service provider out there in the market.
# Mailfence
Mailfence is another secure and private free email service provider, with no ads, no spams, no trackers, no solicitations, no backdoor, and free from government surveillance, along with state of the art security features to protect your email privacy at all times.
It also provides legal protection based on strong Belgian privacy protection law. Where only local judges can request information and they must have a court order to get access to your private email accounts.
# CounterMail
CounterMail is another in our list of the best alternatives to Gmail, that offers secure and easy to use email service, designed to provide maximum security and privacy without unnecessary complexity. It's encryption works automatically and transparently, and requires no specialized skills or knowledge to use.
CounterMail offers tools where your account will be encrypted and anonymous, and you can access your emails at any time, from anywhere in the world. If you are comfortable using services like Gmail, you will be comfortable using it's secure email!
Conclusion!
Gmail is, no doubt, one of the most trusted and respected free email services by Google. People around the world just love Gmail, including me because of its unbeatable features and customization tools.
But, for your curiosity, when you need alternative email accounts. Those few Gmail alternatives, offered by the world-class email service providers are worth giving a try!
Which email service do you love to use? Let us know if any of your favorite Gmail-like email service is missing in this list via the comment section below!