In the present innovative world, mobile app development is easily accessible to everyone, irrespective of coding knowledge, and everyone can make a mobile app with easy to use drag and drop app builder software available in the market today.
Mobile application development with these app makers is really simple and intuitive. With these unique app maker software, you can create your own mobile app for Android, iOS or Windows without needing to write a single line of code, worrying about any bugs or errors.
These drag and drop app builders enable you to add the features you want to add, test your own apps, and launch them. These app makers are highly rated and used by app developers and small businesses to create apps for Android, iOS, and Windows devices.
Why you need a mobile app maker?
Mobile apps offer an efficient channel for your users and customers to get in touch and engage with your brand. So, you would need mobile app builders to make your app development easy. They've a number of advantages over custom app development.
Here's why online mobile app creators are preferred in 2021:
No coding required
With a mobile app creator you can create your own app without writing a single line of code. No prior experience or coding know-how is required to create apps.
Make your own app in minutes
Unlike custom app development services, you can easily create apps within minutes with online app builders and ensure instant app delivery.
Easy sustainable plans
You would get affordable apps building solutions and say no to expensive code-based app development platforms.
What types of Apps can you make with these app builder solutions?
Using these mobile app development programs, you can make any kind of app from native mobile apps, to cross-platform mobile apps, to hybrid mobile apps, and progressive web apps.
Native Mobile Apps
Native mobile apps are built for the devices that operate on a specific operating system, and you cannot install and run Android apps on an iOS device or vice versa.
Cross-Platform Mobile Apps
Cross-platform mobile apps are built using multiple platforms and frameworks. However, they are built into a native app that runs directly on the OS that the device uses.
Hybrid Mobile Apps
Hybrid apps are web apps similar to native apps. Built with JavaScript, HTML5, and CSS. Hybrid web apps are often bundled together as app installation packages.
Progressive Web Apps
Progressive web apps are built to run on a web browser. They use capabilities such as offline working, running background processes, adding a link to home screen etc.
The Best App Builders to Make Android and iOS Apps in 2021
Here are the top rated mobile app builders online to help you build your own app for Android, iOS, and Windows, or make progressive web apps to run on web browsers.
Appy Pie is one of the leading, no code app makers that lets anyone build apps in a few easy steps. It offers you tools to make your own app for Android, iOS, and Windows – the no code way, with advanced features to help you go mobile with your business.
Appy Pie has business solutions for all scales and budgets and offers a digital publishing platform to create not only mobile apps, but also create websites, buy domain names, design graphics and more, without writing a single line of code.
It is free to use. You can make mobile apps, websites, chatbots, graphic designs, etc. for free using it's no-code platform. However, you need to upgrade to one of its paid plans to continue enjoying services.
BuildFire is another most powerful app maker for iOS & Android devices in the market. It offers a powerful mobile app builder that makes it easy for all to create mobile apps in a fraction of the time and cost with a simple app builder – where no coding is required.
It offers an app development platform that is intuitive for experienced app makers and beginner app creators to choose from a wide range of mobile app templates to get started building apps in minutes with custom functionality and developer SDKs.
On BuildFire you can build your app for free for 14 days – no credit card required to try their app maker that makes app development turnkey and easy, no matter how robust of an app you need for your unique goals.
GoodBarber is a leading online app maker that allows you to create a native apps and progressive web apps, designed to work optimally on any device: mobile, tablet and desktop. Using it you can easily make apps for your ecommerce and CMS platforms.
GoodBarber offers one of the most powerful no code app builder to create your native iOS, and Android Apps for iPhone and iPad and distribute through Apple's App Store and via Google Play. Or create a Progressive Web App to work on mobile, tablet and desktop.
They give free 30 day trial period to explore all their features to see if their platform fits your project, and during this period, you will also be able to build and test your apps.
Shoutem mobile app maker is another online platform that lets you create native mobile apps within a few minutes. It offers all the tools you would ever need to develop your mobile through a drag and drop interface, reducing time and expense.
Their turnkey app platform helps you make apps yourself using existing free to be used and modify templates to kick-start your app development. Their app builder can help you develop apps in no time where zero coding skills are required.
Their Android app maker costs min $49/month with a yearly plan, and $59/month if you go monthly, while Android & iOS costs $79/month with a yearly plan, and $99/month.
AppMachine is another powerful platform to create an app within hours; you can easily create an app with 35+ pre-built building blocks. You can also use the content of your website and choose a template or start from scratch to develop an app within hours.
AppMachine software helps you make professional apps in a fraction of the time and at a fraction of the cost that you would pay anywhere else. They've already done all the coding for you, so you don't need to hire an expert to make your app.
Building apps with AppMachine is free, you pay only when you publish. Their plan starts at $49/ app/ month; while pro plan starts at $69/ app/ month. They also have reseller plans.
iBuildApp App Maker is another intuitive platform that gives everything you would need to develop your apps for iPhone, Android phones and tablets using 1000+ design templates and powerful features in a matter of minutes, without coding skills.
Creating your mobile app for Android and iPhone is easier with iBuildApp, because their app maker software allows building apps using a template, where you can change anything you want, add images, videos, text, custom content, and more.
They offer a 15 days money back guarantee on all plans, their plan starts at $59/ month for 1 iPhone/Android App, and features include: app analytics and push notifications etc.
Appery is a multi-purpose platform with low-code app development tools to make it really simple for anyone creating hybrid mobile apps, web apps, and progressive web apps that work smoothly and look great across all devices and operating systems.
In five simple steps you can build your app on Appery – just choose one of the available templates, use drag and drop to design the UI, connect to the database and services, then preview your app, and then deploy as either a mobile or web app.
Appery's app builder pricing and plans for beginners starts at $25/ month paid monthly for 2 apps; while their professional plan starts at $70/ month paid annually for 3 apps.
GameSalad is a free, drag and drop gaming app creation platform for the development of iPhone, iPad, Android & HTML5 games. Using it developers can test their games on iOS and Android devices and publish games to the Apple and Google App Stores.
GameSalad Creator tools allows anyone to develop their own mobile games with a sophisticated visual programming interface. Their cross-platform software allows games to be played on the Web, on iOS, and on Android devices.
GameSalad Professional pricing and plans starts at $8.00 per user, per month. GameSalad Pro also offers a free trial subscription plan.
Mobile Roadie is another self-service mobile app builder platform to create, customize and manage your mobile apps. It unites custom app development and mobile app marketing in one powerful solution, to build a customized app in no time.
If you are thinking about unique custom app development features, then their team can help you make customized apps with augmented reality, interactive maps, in-app purchases, email registration/login, or 3rd party API & SDK integrations etc.
To build your custom apps, just provide their custom app developers with your ideas, and they will get your back from start-to-finish with everything.
AppMySite mobile app builder enables all to build high-quality, customizable native apps for both Android & iOS without writing a single line of code. You can easily convert your website to apps or create custom mobile apps that align with your needs.
They offer intuitive online app builder software to make an app where you can customize your app icon, splash screen and more. They also offer dynamic app preview features and troubleshooting to enable you to test apps on real mobile devices.
With AppMySite you can build your app for free and pick a plan later, and only pay when you are ready. Their starter plan starts at $9/ month, billed yearly for android.
Penguin is another easiest mobile app builder that lets you create iPhone and Android apps, as well as a mobile website for small businesses without needing any coding skill. Choose from 39+ templates and a number of features to incorporate into your apps.
Using the Penguin app maker it is easy for you to incorporate a number of popular features into your applications such as loyalty card, push notification, social gaming, discount coupons, news walls, RSS/ Atom feed readers and so much more!
Penguin's app creator platform is free to try, and their gold monthly subscriptions plan starts at $50.00/ month, while platinum plan starts at $70.00/ month.
The AppstronautMe app builder is another leading platform that has 110+ Templates and 100+ features to give you the flexibility to create your app for free. You can also easily customize the look and feel of your apps by editing the HTML and CSS as per your needs.
It takes only minutes to create an app using AppstronautMe app maker and incorporate features like: analytics to monitor your app's usage, podcasting, push notifications, shopping carts, videos, images, QR codes, RSS feeds, or in-app-purchases and more!
AppstronautMe is free to try to create your apps, and their starter plan starts at $99.00/ year, billed yearly, while their publisher plan starts at $29.00/ month, billed monthly.
MobiLoud is an intuitive Plugin for WordPress that enables you to convert your website into a native mobile app. It makes building native mobile apps absolutely easy and affordable with its native app maker plugin, publishing and development solutions.
MobiLoud's app builder software not only works with WordPress, but also works intuitively with any website or web app. It gets automatically synced with your site, and enables you to build a native app your users will love. In just a few days, not months.
If you've a mobile optimized website that you'd like to convert to a native mobile app, then you should try it's free app builder demo, and then upgrade only when you're satisfied.
Swiftic is a popular DIY iPhone & Android App Builder software that has been helping individuals and small businesses to build personalized apps. It offers an easy, fast, and user-friendly platform for everyone to create mobile apps for iOS and Android devices.
It also offers custom app building solutions for small businesses, whether they own a retail & commerce shop, restaurants, health & beauty stores, or professional services etc. It gives all the tools small businesses need to keep their business running smoothly.
It offers all its plans with a 30 days money back guarantee. Swiftic's monthly plan starts at $39.00/ month billed monthly, while yearly plan starts at $33.00/ month billed annually.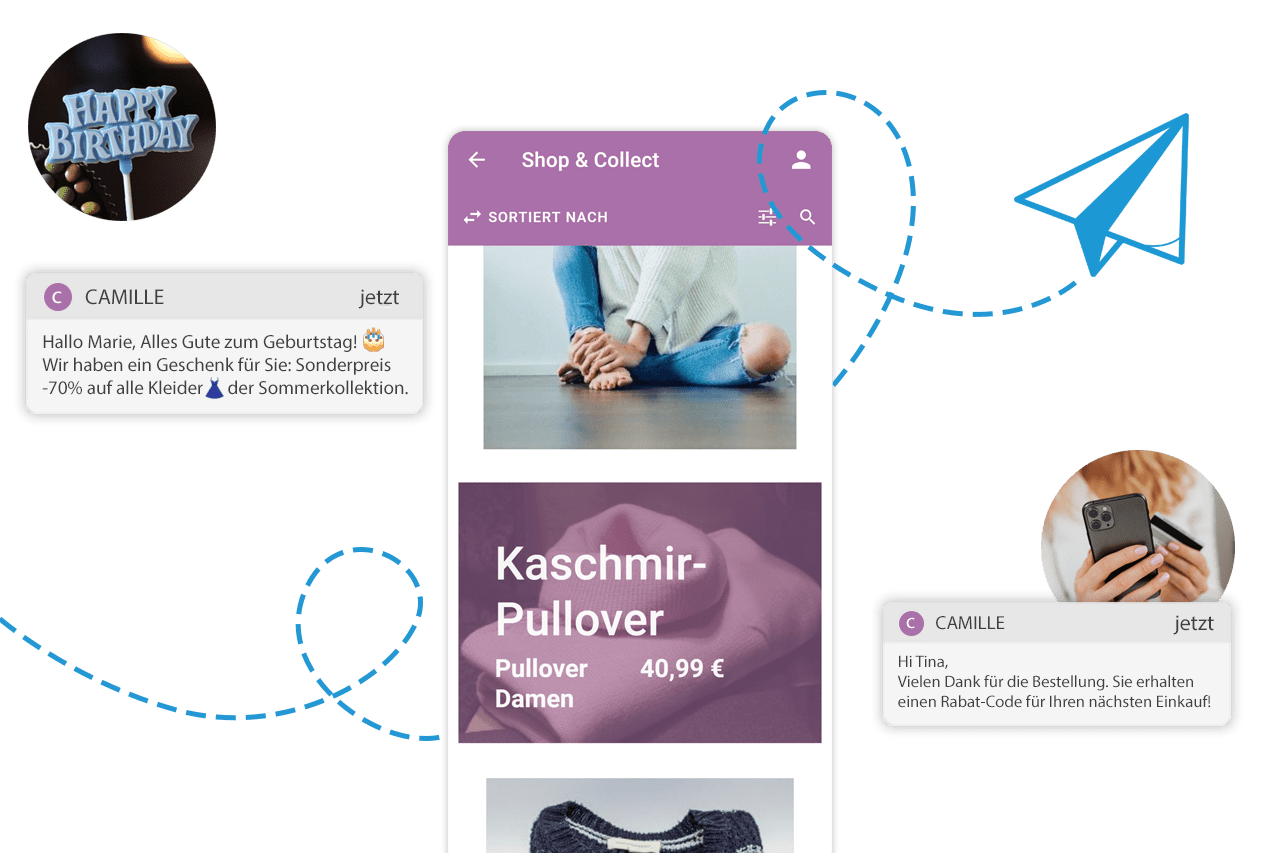 AppYouself is another app builder platform having solutions for any industry and enables you to create apps easily yourself, and go live immediately using 30+ different ready-to-use template apps or build your own custom apps, without programming skills.
In 3 simple steps you can build your own app, just choose the right modules for your use case, use the templates or style your own design – use your own images fonts, and then simply register with Apple/ Google and publish the app via one-click-submission.
Take advantage of their free trial and then find out which plan suits you. Their starter is at €34/ month billed yearly, while the business plan starts at 59€/month, billed yearly.
Felgo is a native cross-platform app development tool, based on the Qt framework that could be used to create modern, flexible & beautiful mobile apps and games. Apps built on Felgo are supported on Android, iOS, Desktop, Web, and Embedded devices.
With the Felgo tools, you can create flexible & beautiful apps using 200+ APIs on top of Qt, adding both visual and functional components. You can create apps in less time, change QML & JavaScript codes and view the result in real-time on any connected device.
You can try Felgo's personal plan for free, including their personal support and all features! Their starter plan for indie developers starts at €79/ developer/ month, billed annually.
Ionic Framework's app development software is an open source one code base mobile UI toolkit for building high quality, cross-platform native mobile, web, desktop apps all with a single code base, running everywhere with JavaScript and open-web standards.
Free and open source app development platform, Ionic delivers a huge library of mobile-optimized UI components that looks great on all mobile devices and platforms, gestures, base theme, typography, and tools for building fast, highly interactive apps.
You can sign up for a free Ionic trail account without needing a credit card to connect and manage your apps in a central workspace, then upgrade only when you are satisfied.
Flutter is a popular, open-source UI app development toolkit created by Google that can be used to develop beautiful, natively compiled apps for Android, iOS, and Windows, including Linux, Mac, Google Fuchsia, and for the web from a single code-base.
Flutter's hot reload platform helps anyone quickly and easily experiment, build UIs, add features, or fix bugs & errors faster. Experience sub-second reload times without losing state on emulators, simulators, and connected hardware.
Flutter is open source and free to use. You can install Flutter on your device to create beautiful, natively compiled apps for any device & platform – you can imagine.
Android Studio is one of the most popular, free integrated app development environments for Google's Android operating system, designed specifically for Android app developers. It provides the fastest tools for building apps on every type of Android device.
It provides a unified app builder platform to build apps for Android phones, tablets, Wear, Android TV, and Android Auto. It allows you to divide your project into units based-on functionality, so you can individually build, test, and debug your apps.
Android Studio is an open source app development platform and available for free to use. Anyone can download Android Studio from its official website for free.
Conclusion!
There are other online app builders also available in the market such as OutSystems, Xojo, and AppInstintute etc. However, the names mentioned above are the most popular app building software to make apps for smartphone, tablet, desktop, and other devices.
If you are thinking about making an app for your users and customers to get in touch and engage with your brand. Then you should try those app builder platforms online to make your app development easy, without worrying about programming skills.
Now, you can let us know if any of the important app development software is missing in this list via the comment section.
And, also share this page with your friends who're looking for no code, easy-to-use, intuitive app maker online.